Cosmetic Surgery Specialists in Langhorne, Bucks County, PA is pleased to offer the newest product in the Juvéderm family of injectable fillers, Volbella XC to restore volume to the lips. Using the safe VYCROSS® filler technology found in most Allergan™ products, Volbella adds temporary volume to the upper and lower lips for a full appearance with fewer lines and wrinkles in and around the lips. Double board-certified cosmetic surgeon and ophthalmologist Dr. Alan Brackup carefully chooses the best dose of Volbella to give each patient attractive, and natural-looking enhancement to the lips. The results of Volbella injections usually last for about a year, so patients don't have to worry about frequent touch-up treatments or watching their results fade quickly. For the safety of our patients, Volbella XC can only be used on patients who are over 21 years old.
Reviews
"My search was over after being referred to Dr. Brackup!!!. My son's wedding was coming up in August, 2016. My eyes were horrible .When I smiled you saw know eye's.  I met one surgeon that was scared to remove the lower bags. How would that look? Didn't make sense.  With Time running out by chance I when to a new hairdresser, that had her eyes done and look beautiful. Even though Dr. had a busy schedule,he made it a point to fit me in for June 28th. I was assured my eye's would look beautiful by August 20th. Dr. Brackup was right. I had Upper and lower procedures done. Dr. sculpted my eyes to compliment my high cheek bones. They are beautiful. At 60 years old I look twenty years younger!! Dr. Brackup and his entire staff were kind and honestly the best experience I ever had.  He is gifted with hands of gold. He only works from the neck up and is a oculoplastic surgeon. My confident's is through the roof. I walk with my head high for the first time in a very long time. Thank you, Dr. Brackup for setting this butterfly free!! Before pictures click on Rosemarie P. Thanks"
- R.P. /
Yelp /
Apr 06, 2017
"My experience with Dr Brackup was A plus! Dr. Brackup spent time with me to decribe my procedure and to answer all of my questions. The procedure went amazingly well . Dr Brackup reached out after the surgery and was available for all follow up questions. I highly recommend Dr. Brackjup and I wojuld definitely go to him again"
- Anonymous /
Healthgrades /
Apr 25, 2019
"I had botox. He did a wonderful job. He was so kind and patient and graciously gave me referrals to other surgeons for other body concerns. His staff is lovely."
- H.S. /
Google /
Jul 08, 2021
"I'M BACK!! I Look Like Myself Again (And Not Grandma) - Unbelievable! I had had my upper eyes done years ago (they still look wonderful) but my jowls were drooping and I was beginning to look like my grandma so I booked a lower facelift with Dr Brackup. I knew him and his staff would give me the best advice and care. Nine weeks later, I look like I did years ago. I catch myself looking at myself in the mirror and saying " well there you are!" I can not say enough good things about Dr Brackup or his staff, especially Michele. If you want to find the true you again, Dr B can help."
- L. /
RealSelf /
Jul 06, 2021
"Mini Facelift and Brow Lift- He is the Best! - I cannot tell you how happy I am. After multiple chin surgeries to fix a botched chin surgery years ago, I had lagging skin. I researched the heck out of doctors and had 4 consults. I decided to go with Dr Brackup and thank God I did. He is patient, understanding, and thoughtful. He made me aware of the entire procedure and expectations. My results are exactly what I had hoped. Michelle, his nurse, is one of a kind. She sees patients in clinic with him so you get to know her, but she is also in surgery with him-which really made me feel at ease the day of my procedure. I'm only two weeks out, and I already feel like my old self again. I can't thank Dr Brackup enough."
- C. /
RealSelf /
Jun 28, 2021
Previous
Next
Lip and facial injections can provide you with a soft, look natural with spectacular results. Once you have the one-on-one consultation, your first Volbella injection session will take about 15 – 30 minutes in our office. We will cleanse the areas to be injected. If you are worried about pain, we can put a topical numbing gel on the area before the injection. You will feel a minor amount of pain, but keep in mind that the medication is blended with lidocaine as well.
You can expect some redness and swelling in the area after the injections. Once you leave our office please limit heavy exercise, protect your face from sun exposure, and abstain from drinking alcohol for at least 24 hours. If you wish to have a chemical peel or a facial laser treatment, please tell the person performing these rejuvenation treatments that you have had Volbella injections.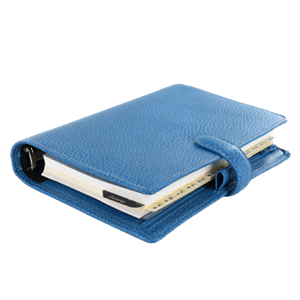 Plan Your Procedure
Procedure Recovery Location

Outpatient
Contact Us
Men and women, who meet the age of 21 requirement, make ideal candidates for the Volbella injections. The Food and Drug Administration (FDA) has not approved this drug for younger persons under 21. If you are taking immunosuppressive therapies, have severe allergies, a history of disproportionate scarring, or are taking blood thinning prescriptions, Volbella may not be the right choice for you. This will all be discussed during your consultation.
Any medication problems you may have from your Volbella injections should last no more than 30 days, which may include bumpy skin at any site of injection, skin discoloration, swelling, bruising, pain, itching, or hardness under the skin. If you experience any discomforting side effects from this injectable, please contact our office as soon as possible to report it.
We will take every precaution to make Volbella injections as comfortable as possible. It may look painful when you view a video of the injections, however, we will provide you with a numbing agent (if necessary), and please keep in mind that Volbella has lidocaine blended into it as well. Of course, we do not want you to feel unnecessary pain, and will do our best to limit stinging injections.
Related Procedures
Related Post