If you always look tired or you can't get rid of the puffy bags below your eyes, a lower eyelid lift, also known as a blepharoplasty, may help to refresh your appearance. In the lower lids, recontouring mainly involves finding a solution for the bulging fat causing the lower lids to look puffy and removing excess skin. There are a myriad of ways to accomplish this; the key is to customize the procedure for each patient's unique anatomy and goals. Dr. Alan Brackup of Cosmetic Surgery Specialists in Langhorne, Bucks County, PA is a double board-certified oculofacial plastic surgeon. Dr. Brackup is both an ophthalmologist and oculoplastic surgeon, which gives him an advantage when working on the delicate skin around the eyes during lower eyelid surgery. During your consultation he will select the approach that works best for each patient's unique anatomy.
Lower Eyelid Surgery Reviews
"My search was over after being referred to Dr. Brackup!!!. My son's wedding was coming up in August, 2016. My eyes were horrible .When I smiled you saw know eye's.  I met one surgeon that was scared to remove the lower bags. How would that look? Didn't make sense.  With Time running out by chance I when to a new hairdresser, that had her eyes done and look beautiful. Even though Dr. had a busy schedule,he made it a point to fit me in for June 28th. I was assured my eye's would look beautiful by August 20th. Dr. Brackup was right. I had Upper and lower procedures done. Dr. sculpted my eyes to compliment my high cheek bones. They are beautiful. At 60 years old I look twenty years younger!! Dr. Brackup and his entire staff were kind and honestly the best experience I ever had.  He is gifted with hands of gold. He only works from the neck up and is a oculoplastic surgeon. My confident's is through the roof. I walk with my head high for the first time in a very long time. Thank you, Dr. Brackup for setting this butterfly free!! Before pictures click on Rosemarie P. Thanks"
- R.P. /
Yelp /
Apr 06, 2017
"Younger and much more refreshed version of me - A few years ago I started researching an upper blepharoplasty. Once I found Dr. Brackup, I knew without a doubt I had the right doctor. I only needed to find the right timing. Fast forward a few years, I went to see him again for an upper bleph only, then asked to come back and discuss a lower bleph, then asked to come back in again to ask his opinion about an S Lift. He was kind, supportive and very willing to see me each time despite his busy schedule. At 45, I felt my face was suddenly aging quickly and I wanted to catch things before too long and make the most of it. I decided to do all three procedures and as scary as it was, it was the best decision I could have made. I still feel that way a year and a half later. Dr Brackup, his nurses (Michelle included), couldn't have made the process any easier for me and I never imagined I'd be this happy with my results. I look like myself only a younger and much more refreshed version of me. Dr. Brackup is known for creating a natural look and he achieved that. He was also able to even out my very uneven eyebrows with light Botox. When I went back in to see him for one of my follow ups and I asked about any other treatments, he very politely told me I don't need to do anything else. That's just one example showing that it's clear that his goal is what's best for the patient and not his bottom line. As it turns, out my neighbor went to him 10 years ago for surgery and my mother loved my results so much she had an upper bleph done too. He has a great reputation in the area there's no question as to why. I trust him implicitly and am now a patient for life. I can't imagine trusting anyone else."
- C. /
RealSelf /
Sep 08, 2022
"I met with Dr. Brackup in April and scheduled my procedure in mid-June.  Dr. Brackup and his team were always very attentive and answered questions I didn't even know I had!  It has been 2 months since the upper eye lift and lower laser treatment for the bags & discoloration under my eyes and I could not be happier with the result.  My friends continue to comment on how natural I look while looking years younger.  I was advised on how the progress would look and feel week by week so I knew exactly what to expect with the recovery.  I am almost to the point where I no longer need makeup to cover the healing areas.  Best money I've ever spent on myself!!"
- J.C. /
Yelp /
Sep 19, 2022
"I am so happy that I chose Dr Brackup for my lower face and neck lift . I also had an upper eye lift and under eye laser work . He deserves the wonderful reputation that he has . I look just like myself but better . I do not look like I have had a lot "work " done . The whole staff in hospital and back in the office are caring,knowledgeable and professional. I really trusted them all and was not disappointed!,, "
- Anonymous /
Healthgrades /
Feb 17, 2023
"I had upper/lower eyelid blepharoplasty with lower lid laser skin resurfacing. Everyone in the office is very professional and friendly. They are very prompt with your appointments, no unnecessary waiting. I just had my last follow up appointment yesterday and I am completely amazed and happy with results. The took the final picture and placed it next to the before picture and I was surprised how much of a difference there was. It was hard for me to honestly see it because I have been dealing with being told how tired I look, how unattractive I look and how angry I look due to the circles under my eyes since I was 15. I am 61 now so my brain is so conditioned to believe I look a certain way. Recovery was not bad and Dr Brackup and the staff were always available if I had any questions or needed to see them. Highly recommend. Also, they are truthful with you about the results you can expect based on you, your skin, your circumstances and expectations. "
- L.H. /
Healthgrades /
Aug 18, 2023
Previous
Next
Most lower lid blepharoplasty patients are good candidates for a hidden incision inside the lower lids. This is called a transconjunctival approach, and allows the surgeon to sculpt the lower lid fat from the inside. This technique offers the advantages not only of an invisible, but also of decreasing the risk of postoperative eyelid drooping and rounding of contour. If skin tightening is necessary, Dr. Brackup can either make a fine incision under the lashes for skin removal, or use a laser to tighten the skin and remove wrinkles, without the need for any skin incision at all. Additional techniques are sometimes used to especially help the appearance of dark circles under the eyes.
Similar to the upper eyelid surgery non-surgical options, for some individuals, nonsurgical eyelid rejuvenation is a better choice than an operative procedure. Factors such as individual anatomy, health, lifestyle, and finances may all lead one to this approach rather than surgery. Fortunately, we can often achieve astounding results using nonsurgical alternatives. There are multiple approaches we take, tailoring a treatment plan to each individual patient.
Fillers
For many patients, the dark hollows under the eyes are their most objectionable concern. Here, we frequently use hyaluronic acid fillers to achieve immediate and dramatic improvement, with no downtime. We can also use your own fat for the longest lasting result. Don't believe it? Check out our before and after gallery.
Botox and Dysport
Frequently, we will add Botox or Dysport around the eyelids and crow's feet to soften lines. Either by themselves, or in concert with fillers, the results can be remarkable. A natural softening of the appearance of aging.
Laser Skin Resurfacing
The use of lasers has been an important addition to our armamentarium of nonsurgical eyelid enhancement over the past 20 years. The multiple lasers we use can achieve significant tightening of eyelid skin, with resultant improvement in wrinkles as well. A very high-tech solution to a difficult problem, again without any surgery involved.
Lower eyelid surgery is usually performed with the patient under monitored sedation at our accredited surgical facility. General anesthesia is not required. It takes approximately 1 hour to complete both lower lids or 1– 1.5 hours if an upper and lower eyelid lift are being combined. After surgery, patients should apply a cold compress or ice pack to their eyes to minimize swelling. Patients will need a few days before they return to their normal activities and should avoid strenuous activity like exercise until they are cleared. For the first few days, there may be swelling and discoloration around the area. It is advised that your head be elevated for the first couple of weeks. Although postoperative discomfort is typically minimal, pain medications will be prescribed post operatively. We will also provide you with a regimen of vitamins and supplements to take pre and post operatively to reduce the incidence of bruising and swelling.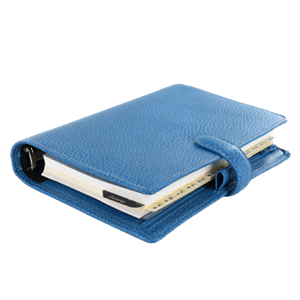 Plan Your Procedure
Procedure Recovery Location

Outpatient
Contact Us
Lower Eyelid Surgery FAQs
The results of a lower eyelid lift are typically long lasting, but normal aging will continue to occur. While the lower eyelids will never be as bad as they were before eyelid surgery, gravity, sun exposure, and other factors will still gradually add signs of aging. Most patients only need a lower lid blepharoplasty once in their life, but a touch-up surgery or injectable fillers may be considered if the patient wants to refresh their results.
Wrinkles and Crow's Feet?
Crow's feet may be better treated with a procedure such as a brow lift as the results of the eyelid surgery are mostly confined to the eyelids only. Eyelid surgery can also be combined with a nonsurgical procedure such as BOTOX®, which combats wrinkles around the eyes.
It can be very beneficial to have both upper and lower eyelid lifts performed at the same time so Dr. Brackup can make all improvements at once to avoid multiple anesthesia charges and to create a more dramatic result.
POST-SURGERY COMPLICATIONS?
Complications are rare, however there is little room for error. These procedures are often best performed by surgeons with specialized ophthalmology and plastic surgery training. Dr. Brackup has performed thousands of these procedures, and utilizes this experience to achieve your best possible outcome. You should adhere to care instructions prescribed by Dr. Brackup and staff to minimize any risks as the eyes can be sensitive after surgery. Patients must always take precaution of protecting the eyes from the sun during the first few weeks of recovery.
A natural result is always our goal. We are looking for a smooth, youthful lower lid, without hollowing or changes in eyelid contour.
Related Procedures