If you always look tired or you can't get rid of the puffy bags below your eyes, a lower eyelid lift, also known as a blepharoplasty, may help to refresh your appearance. In the lower lids, recontouring mainly involves finding a solution for the bulging fat causing the lower lids to look puffy and removing excess skin. For years, the standard approach to an eyelid lift was simply to remove the fat pad behind the skin, and for some people this still works well, but Dr. Alan Brackup, a double board-certified cosmetic surgeon and ophthalmologist, has found that for some people, repositioning the fat without removal can yield a more natural-looking and beautiful rejuvenation. Dr. Brackup, who also has training in oculofacial plastic surgery, will select the approach that works best for each patient's unique anatomy at his office, Cosmetic Surgery Specialists in Langhorne, Bucks County, PA.
Lower Eyelid Surgery Reviews
"Considering Lower Blepharoplasty for Under Eye Bags - Philadelphia, PA - Have read mixed reviews about eyelid surgery. Considering lower blepharoplasty or other options to address the tired all the time look. I don't want to look fake - just awake. Live in Bucks County Pa so NJ and Philadelphia are both options. Consultations scheduled with Dr. Allen Wulc in Plymouth Meeting, PA and Dr, Judith Lavrich in Newtown, PA. Does anyone have experience with either of these docs? Recommendation for someone else? Prefer an Opthalmalogist to perform surgery not a general plastic surgeon."
- W. /
RealSelf /
Mar 20, 2013
"Thrilled with Result - Face Lift,neck Lift,top and Bottom of Eyes - Langhorne, PA - Very caring doctor!"
- T. /
RealSelf /
May 08, 2013
"Love Juvederm Under my Eyes - Langhorne, PA - I cannot say enough about the way the employees treat me in Dr. Brackup's office. His front administrative staff is welcoming, accommodating and beyond nice. His nurses are warm, knowledgeable and make you feel extremely comfortable whether its your first time in the office or you've been a patient for 10 years! Dr. Brackup is professional and caring and always goes out of his way to please his patients, not to mention his knowledge and expertise with injectables! I would HIGHLY RECOMMEND THIS OFFICE TO ANYONE WHO LIVES IN THIS AREA."
- L. /
RealSelf /
Jul 26, 2013
"Endoscopic Brow Lift and Bilateral Upper Lid Blepharoplasty -Female 59 Yrs Old - Langhorne, PA - Dr. Brackup is an artist who takes the time to explain everything and did a great job. I was recommended by a friend to him and I also would certainly recommend him."
- D. /
RealSelf /
Aug 12, 2014
"65 Years Old, Injectables - Newtown, PA - I have been seeing Dr. B for a few months. I have to say, in all honesty, that he KNOWS what he is doing as far as injections (restylane, botox, juvederm). I have had other Drs. inject me, but they never really got it like Dr. B. He reshaped my crooked lips, and injected me with botox & later restylane for frown lines. It takes a special skill to inject filler b/t the eyes, and you have to be careful. Not, with Dr. B. He is a true artist and someone whom I feel safe with. The staff is also very nice."
- T. /
RealSelf /
Sep 14, 2015
Previous
Next
There are 2 options for incisions when it comes to lower eyelid surgery to improve any appearance of bulging and sagging below the eye. Incisions may be made just slightly below the lash line and excess fat, tissue or skin will be excised. If the skin has retained good elasticity, a transconjunctival incision may be a better option as the cut is made inside the lower eyelid, which effectively makes any resulting scar concealed. A lower lid lift does not necessarily improve the dark circles that may occur under the eyes. The surgeon may recommend combining a lower blepharoplasty with another procedure such as a chemical peel or an injectable filler.
Lower eyelid surgery is usually performed with the patient under sedation at an accredited surgical facility. It takes approximately 1 hour to complete both lower lids or 1– 1.5 hours if an upper and lower eyelid lift are being combined. After surgery, patients should apply a cold compress or ice pack to their eyes to minimize swelling. Patients will need a few days before they return to their normal activities and should avoid strenuous activity like exercise until they are cleared by their doctor. After surgery, it is important that the patient regularly apply sun protection and wear sunglasses to avoid visible scars.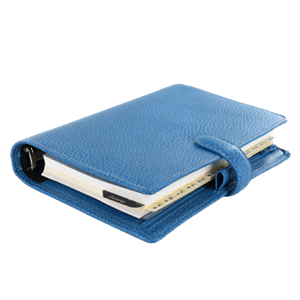 Plan Your Procedure
Procedure Recovery Location

Outpatient
Contact Us
Lower Eyelid Surgery FAQs
The results of a lower eyelid lift are typically long lasting, but normal aging will continue to occur. While the lower eyelids will never be as bad as they were before eyelid surgery, gravity, sun exposure, and other factors will still gradually add signs of aging. Most patients only need blepharoplasty once in their life, but a touch-up surgery or injectable fillers may be considered if the patient wants to refresh their results.
Wrinkles and Crow's Feet?
Crow's feet and forehead wrinkles are better treated with procedures such as a facelift, brow lift or a cheek lift as the results of the eyelid surgery are confined to the eyelids only. Eyelid surgery can also be combined with a nonsurgical procedure such as BOTOX®, which combats wrinkles on the forehead and around the eyes. An injectable filler can also be effective because it adds volume to hollow areas for a softer, smoother appearance.
It can be very beneficial to have both upper and lower eyelid lifts performed at the same time so the surgeon can make all improvements at once to avoid multiple anesthesia charges and to create a more dramatic result. Patients who are having their upper eyelid surgery covered by insurance because of vision problems, may want to have both eyelids done plus the lower eyelids for an even appearance. Your surgeon will discuss your options during your consultation and create your best treatment plan based on your needs and goals.
Recontouring is the key to a successful result. In lower lids, recontouring mainly involves finding a solution for the bulging fat causing our lower lids to look puffy.
Related Procedures