If you always look tired or you can't get rid of the puffy bags below your eyes, a lower eyelid lift, also known as a blepharoplasty, may help to refresh your appearance. In the lower lids, recontouring mainly involves finding a solution for the bulging fat causing the lower lids to look puffy and removing excess skin. There are a myriad of ways to accomplish this; the key is to customize the procedure for each patient's unique anatomy and goals. Dr. Alan Brackup of Cosmetic Surgery Specialists in Langhorne, Bucks County, PA is a double board-certified oculofacial plastic surgeon. Dr. Brackup is both an ophthalmologist and oculoplastic surgeon, which gives him an advantage when working on the delicate skin around the eyes during lower eyelid surgery. During your consultation he will select the approach that works best for each patient's unique anatomy.
Lower Eyelid Surgery Reviews
"My search was over after being referred to Dr. Brackup!!!. My son's wedding was coming up in August, 2016. My eyes were horrible .When I smiled you saw know eye's.  I met one surgeon that was scared to remove the lower bags. How would that look? Didn't make sense.  With Time running out by chance I when to a new hairdresser, that had her eyes done and look beautiful. Even though Dr. had a busy schedule,he made it a point to fit me in for June 28th. I was assured my eye's would look beautiful by August 20th. Dr. Brackup was right. I had Upper and lower procedures done. Dr. sculpted my eyes to compliment my high cheek bones. They are beautiful. At 60 years old I look twenty years younger!! Dr. Brackup and his entire staff were kind and honestly the best experience I ever had.  He is gifted with hands of gold. He only works from the neck up and is a oculoplastic surgeon. My confident's is through the roof. I walk with my head high for the first time in a very long time. Thank you, Dr. Brackup for setting this butterfly free!! Before pictures click on Rosemarie P. Thanks"
- R.P. /
Yelp /
Apr 06, 2017
"I'M BACK!! I Look Like Myself Again (And Not Grandma) - Unbelievable! I had had my upper eyes done years ago (they still look wonderful) but my jowls were drooping and I was beginning to look like my grandma so I booked a lower facelift with Dr Brackup. I knew him and his staff would give me the best advice and care. Nine weeks later, I look like I did years ago. I catch myself looking at myself in the mirror and saying " well there you are!" I can not say enough good things about Dr Brackup or his staff, especially Michele. If you want to find the true you again, Dr B can help."
- L. /
RealSelf /
Jul 06, 2021
"Eight weeks ago Dr. Brackup performed my upper and lower blepharoplasty and I'm delighted with the results: very natural-looking, and my eyes look like they did 30 years ago. My range of vision has greatly improved, too! I agree with others' comments about the tremendous care, professionalism and responsiveness of Dr. Brackup and his staff. One piece of advice I would have for people who are in their 60's is to follow the post-op instructions to the letter and allow yourself more than 2 weeks off, so you can relax and recover without stress. I took it easy for a month or so and gradually worked my way back to being fully active."
- A.K. /
Google /
Jul 11, 2021
"Lower eyelid surgery! Love Dr. Brackup and team! - Dr. Brackup and his team were wonderful! I was nervous allowing anyone to modify my face but they made me feel comfortable through the entire process and never made me feel pressured. The doctor called me himself the night of the surgery to check on me and I am more than happy with the results. It was money well spent! I would recommend him to anyone looking to get an eyelid procedure!"
- G. /
RealSelf /
Aug 09, 2021
"Positive Experience, Excellent Results. - My eyes were not completely hooded but were worsening as I aged. This is a hereditary trait in my family so I had always anticipated that eventually I would get upper eyelid Blepharoplasty. I did my fair share of research and put a lot of thought into my decision. I selected Dr. Brackup because I wanted a Dr. who specialized in faces and I really liked that Dr. Brackup was also Board Certified in Ophthalmology. I was excited but also nervous the day of surgery but Dr. Brackup's team took good care of me and the surgery was a breeze. I followed Dr. Brackup's post surgery instructions explicitly down to the smoothy recipes and recovered quickly. It has been six weeks and I am thrilled with the results. My eyes are even, the scar where stitches were is almost completely faded and completely unnoticeable , my vision has improved, and I have eyelids again which makes me look younger and freshens my overall appearance. Dr. Brackup did an amazing job!"
- A. /
RealSelf /
Oct 19, 2021
Previous
Next
Most lower lid blepharoplasty patients are good candidates for a hidden incision inside the lower lids. This is called a transconjunctival approach, and allows the surgeon to sculpt the lower lid fat from the inside. This technique offers the advantages not only of an invisible, but also of decreasing the risk of postoperative eyelid drooping and rounding of contour. If skin tightening is necessary, Dr. Brackup can either make a fine incision under the lashes for skin removal, or use a laser to tighten the skin and remove wrinkles, without the need for any skin incision at all. Additional techniques are sometimes used to especially help the appearance of dark circles under the eyes.
Similar to the upper eyelid surgery non-surgical options, for some individuals, nonsurgical eyelid rejuvenation is a better choice than an operative procedure. Factors such as individual anatomy, health, lifestyle, and finances may all lead one to this approach rather than surgery. Fortunately, we can often achieve astounding results using nonsurgical alternatives. There are multiple approaches we take, tailoring a treatment plan to each individual patient.
Fillers
For many patients, the dark hollows under the eyes are their most objectionable concern. Here, we frequently use hyaluronic acid fillers to achieve immediate and dramatic improvement, with no downtime. We can also use your own fat for the longest lasting result. Don't believe it? Check out our before and after gallery.
Botox and Dysport
Frequently, we will add Botox or Dysport around the eyelids and crow's feet to soften lines. Either by themselves, or in concert with fillers, the results can be remarkable. A natural softening of the appearance of aging.
Laser Skin Resurfacing
The use of lasers has been an important addition to our armamentarium of nonsurgical eyelid enhancement over the past 20 years. The multiple lasers we use can achieve significant tightening of eyelid skin, with resultant improvement in wrinkles as well. A very high-tech solution to a difficult problem, again without any surgery involved.
Lower eyelid surgery is usually performed with the patient under monitored sedation at our accredited surgical facility. General anesthesia is not required. It takes approximately 1 hour to complete both lower lids or 1– 1.5 hours if an upper and lower eyelid lift are being combined. After surgery, patients should apply a cold compress or ice pack to their eyes to minimize swelling. Patients will need a few days before they return to their normal activities and should avoid strenuous activity like exercise until they are cleared. For the first few days, there may be swelling and discoloration around the area. It is advised that your head be elevated for the first couple of weeks. Although postoperative discomfort is typically minimal, pain medications will be prescribed post operatively. We will also provide you with a regimen of vitamins and supplements to take pre and post operatively to reduce the incidence of bruising and swelling.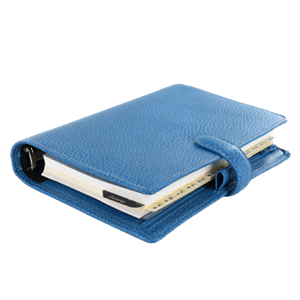 Plan Your Procedure
Procedure Recovery Location

Outpatient
Contact Us
Lower Eyelid Surgery FAQs
The results of a lower eyelid lift are typically long lasting, but normal aging will continue to occur. While the lower eyelids will never be as bad as they were before eyelid surgery, gravity, sun exposure, and other factors will still gradually add signs of aging. Most patients only need a lower lid blepharoplasty once in their life, but a touch-up surgery or injectable fillers may be considered if the patient wants to refresh their results.
Wrinkles and Crow's Feet?
Crow's feet may be better treated with a procedure such as a brow lift as the results of the eyelid surgery are mostly confined to the eyelids only. Eyelid surgery can also be combined with a nonsurgical procedure such as BOTOX®, which combats wrinkles around the eyes.
It can be very beneficial to have both upper and lower eyelid lifts performed at the same time so Dr. Brackup can make all improvements at once to avoid multiple anesthesia charges and to create a more dramatic result.
POST-SURGERY COMPLICATIONS?
Complications are rare, however there is little room for error. These procedures are often best performed by surgeons with specialized ophthalmology and plastic surgery training. Dr. Brackup has performed thousands of these procedures, and utilizes this experience to achieve your best possible outcome. You should adhere to care instructions prescribed by Dr. Brackup and staff to minimize any risks as the eyes can be sensitive after surgery. Patients must always take precaution of protecting the eyes from the sun during the first few weeks of recovery.
A natural result is always our goal. We are looking for a smooth, youthful lower lid, without hollowing or changes in eyelid contour.
Related Procedures