Our waxing and threading treatments offer area patients a great solution for removing unwanted body hair without undergoing the stress, time, and constant maintenance associated with shaving or laser hair removal. Our skilled team at Cosmetic Surgery Specialists in Langhorne, PA will carefully remove hair from your desired areas using warm wax or high-quality thread (depending on your request) to help you attain the soft, smooth look that you're going for. We proudly offer waxing and threading services for most areas on the face and body, like the chin, upper lip, eyebrows, sideburns, hairline, bikini line, and full Brazilian. If you're tired of daily shaving but aren't quite ready for the commitment or cost of laser hair removal, then we encourage you to schedule your waxing and/or threading sessions with us today.
Men and women who are candidates for waxing and/or threading most likely:
Possess unwanted body hair and want a clean removal of it
Have little success with razors and want a more long-term solution
Are not ready for the commitment of laser hair removal
Have hair that is at least 1/4" long in the area being treated
Reviews
"My search was over after being referred to Dr. Brackup!!!. My son's wedding was coming up in August, 2016. My eyes were horrible .When I smiled you saw know eye's.  I met one surgeon that was scared to remove the lower bags. How would that look? Didn't make sense.  With Time running out by chance I when to a new hairdresser, that had her eyes done and look beautiful. Even though Dr. had a busy schedule,he made it a point to fit me in for June 28th. I was assured my eye's would look beautiful by August 20th. Dr. Brackup was right. I had Upper and lower procedures done. Dr. sculpted my eyes to compliment my high cheek bones. They are beautiful. At 60 years old I look twenty years younger!! Dr. Brackup and his entire staff were kind and honestly the best experience I ever had.  He is gifted with hands of gold. He only works from the neck up and is a oculoplastic surgeon. My confident's is through the roof. I walk with my head high for the first time in a very long time. Thank you, Dr. Brackup for setting this butterfly free!! Before pictures click on Rosemarie P. Thanks"
- R.P. /
Yelp /
Apr 06, 2017
"My experience with Dr Brackup was A plus! Dr. Brackup spent time with me to decribe my procedure and to answer all of my questions. The procedure went amazingly well . Dr Brackup reached out after the surgery and was available for all follow up questions. I highly recommend Dr. Brackjup and I wojuld definitely go to him again"
- Anonymous /
Healthgrades /
Apr 25, 2019
"Best Treatment for Wrinkles Around Eyes & Smile Lines - Wonderful experience! Told me exactly what to expect.Dr Brackup and entire staff are very knowledgeable and helpful.I am very pleased with my laser procedure.From day of surgery to now 2 weeks out they were very supportive."
- P. /
RealSelf /
Feb 11, 2021
"Dr Brackup is an amazing surgeon!! I've been to his office a few times and was greeted with caring professional staff. Dr Brackup is professional and very particular about his work! I'm extremely happy with my results! I highly recommend him to my family and friends. Actually I give him a 5 star recommendation to anyone!"
- K.M. /
Google /
Jan 14, 2021
"I recently had lower eyelid blepharoplasy with laser skin resurfacing and I could not be happier with the results. Dr. Brackup is a skilled surgeon and the results he achieved exceeded my expectations. He is very personable and his staff is wonderful. I'm so glad I had this done and I no longer hear "you look tired"."
- Anonymous /
Healthgrades /
Dec 12, 2020
Previous
Next
Before your procedure begins, we will take you to one of our private and well-appointed minor procedures rooms where the area to be treated will be cleared of clothing and cleaned. If you have chosen waxing, our specialty wax will be applied directly to the hair and then quickly pulled off. Our aesthetician will be careful to cause as little pain as possible during the process. Some numbing cream may be made available upon request. Afterward, the area may appear red for a while and may need to be moisturized. For threading, high-quality cotton thread will be carefully and skillfully used to pluck away the hair from the treatment area, leaving the surface smooth and soft when finished.
Your smooth skin will be revealed immediately following your session. Certain types of hair and texture may produce better results than others, but you can expect your results to last for about 3 – 4 weeks before regrowth will show again. You will need to schedule regular sessions to maintain your smooth look. Ask about our waxing and threading specials to find out how we can make your treatments more convenient and affordable.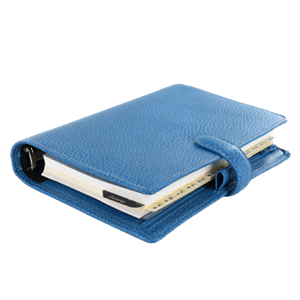 If you're tired of the constant struggle of shaving and maintaining your smooth skin, then consider our waxing and threading treatments. It is a quick and easy way to remove your unwanted body hair more effectively with longer-lasting results than razors can produce. Call our Cosmetic Surgery Specialists today to learn more.