The most common procedures at Cosmetic Surgery Specialists are "lunchtime" injections of Botox. Decades of smiling, laughing, frowning, and crying begin to leave a visible imprint on your face with dynamic wrinkles. Typically seen in the forehead between the eyebrows as furrow lines or in the corner of the eyes as crow's feet, dynamic wrinkles used to disappear when you relaxed your face, but are now becoming visible all the time. To treat these unwanted lines, Dr. Alan Brackup, a double board-certified cosmetic surgeon and ophthalmologist with training in oculofacial plastic surgery, can artfully injected BOTOX wrinkle relaxer treatment to soften and smooth specific facial muscles. Once the muscle is temporarily relaxed, the skin will also smooth and soften to reduce or eliminate dynamic wrinkles. If you are beginning to notice expression lines that don't go away, schedule a consultation with Dr. Brackup at Cosmetic Surgery Specialists in Langhorne, Bucks County, PA to learn more about BOTOX injectable wrinkle relaxer treatments.
BOTOX® Reviews
"Love Juvederm Under my Eyes - Langhorne, PA - I cannot say enough about the way the employees treat me in Dr. Brackup's office. His front administrative staff is welcoming, accommodating and beyond nice. His nurses are warm, knowledgeable and make you feel extremely comfortable whether its your first time in the office or you've been a patient for 10 years! Dr. Brackup is professional and caring and always goes out of his way to please his patients, not to mention his knowledge and expertise with injectables! I would HIGHLY RECOMMEND THIS OFFICE TO ANYONE WHO LIVES IN THIS AREA."
- L. /
RealSelf /
Jul 26, 2013
"63 Years Old Botox - Newton, PA - Dr. Brackup is just a wonderful doctor and human being very caring and the patients well being is a priority. I will visiting his office soon. I 'd like to thank Dr. Brackup and his staff for being so attentive to my needs.R. Somers"
- R. /
RealSelf /
May 03, 2014
"Thrilled with Results of Voluma, Botox, Photofacial - Can I Give 1000 Stars?! Langhorne, PA - Excellent in every way."
- K. /
RealSelf /
Sep 10, 2015
"65 Years Old, Injectables - Newtown, PA - I have been seeing Dr. B for a few months. I have to say, in all honesty, that he KNOWS what he is doing as far as injections (restylane, botox, juvederm). I have had other Drs. inject me, but they never really got it like Dr. B. He reshaped my crooked lips, and injected me with botox & later restylane for frown lines. It takes a special skill to inject filler b/t the eyes, and you have to be careful. Not, with Dr. B. He is a true artist and someone whom I feel safe with. The staff is also very nice."
- T. /
RealSelf /
Sep 14, 2015
"A Gifted Sergeon! - Newtown, PA - Dr Brackup and his staff are the most compassionate and caring professionals that I have ever come in contact with in the medical field. As a professional, I must admit that their office is responsive and extremely attentive to your every need. Dr Brackup is an exceptional surgeon whose work is truly artistic. He is without a doubt, a gifted cosmetic surgeon who deeply cares for his patients, listens to their concerns and guides them to the appropriate treatments to accomplish their intended results. His work is incredibly superb, giving you a natural look. If you are thinking of anything from fillers and Botox to reconstructive, I would highly recommend Dr Brackup. As a patient, I have the utmost confidence and implicit trust in his work as a talented surgeon and would never go elsewhere."
- M. /
RealSelf /
Apr 27, 2016
Previous
Next
Tiny doses of BOTOX are injected into the skin where wrinkles are noticeable. It is normally done in the doctor's office and the procedure can last from 15 to 30 minutes. The number of injections and dose amounts administered varies by patient depending on the severity of wrinkles. Patients are first marked with ink prior to the injection so that the practitioner can accurately inject the areas in need of wrinkle softening. This procedure does not create any discomfort other than a normal prick that comes with a small needle. A numbing cream may be applied to help with any discomfort. Patients will be able to go home right after treatment with no downtime from their normal routine.
After treatment, mild swelling and bruising may appear on the injection spots. Patients are advised to limit exercise and to sleep in an upright position the same night as the treatment. The redness and swelling will only last for a few hours, but some patients may experience bruising for several days. There are bruising medications, such as Arnica, that patients can take a week prior to treatment to help minimize bruising. The results from a BOTOX treatment take 5 – 7 days to appear. When they do, the face will look smoother and brighter, and patients will feel rejuvenated by their fresh appearance.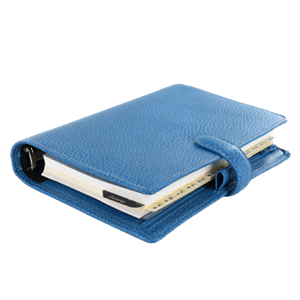 Plan Your Procedure
Procedure Recovery Location

Outpatient
Contact Us
When administered properly, BOTOX rarely causes any complications. With that said, it is still very important to find someone who has experience in handling this medication. Too much of the product can cause an undesirable outcome. A skilled practitioner will use just enough of the medication to effectively freeze the facial muscles that cause wrinkles while leaving nearby muscles unaffected. BOTOX is one of the most popular cosmetic treatments on the market today. It is safe and effective, and approved by the Food and Drug Administration (FDA). BOTOX is also used to treat other medical conditions such as squints, excessive sweating, uncontrollable blinking and migraines.
In recent years, BOTOX has seen some competition as other drugs have been approved by the FDA, and introduced to the aesthetic market. Dysport and Xeomin are muscle relaxers similar to BOTOX. Each has its specific trending function that can be addressed during the initial consultation. Sometimes, a combination of the drugs is used to treat various areas. For example, BOTOX for frown lines, and Dysport for crow's feet.
BOTOX and fillers are both popular cosmetic treatments with the ability to decrease wrinkles and smoothen facial areas. The difference with each is the way the substances function to create the rejuvenating effect. Injectable fillers add volume under the skin to fill hollow areas and decrease the appearance of wrinkles on the surface. BOTOX, on the other hand, relaxes the muscles underneath the skin so that the muscles cannot contract, allowing a softer effect on the surface. It is very common for patients to undergo treatment using both a muscle relaxer and an injectable filler to attain optimal results.
Today, practitioners are treating patients of all ages with BOTOX. For some individuals, for example those as young as 30, BOTOX is considered a preventative way to prevent facial wrinkles. For others (i.e. 40 years old and older), it is a rejuvenation effort to smooth the appearance of fine lines and wrinkles. Older individuals (55 and up) will still receive great benefit from having BOTOX injections, but for some, a facelift technique might be a better option to consider.
A BOTOX injection will last between 3 – 4 months. The treatment can be repeated every quarter and for most patients who receive this treatment, they usually come back for more. BOTOX is an effective, easy and safe way to minimize the appearance of facial wrinkles. Patients consider it a part of their normal beauty routine.
Related Procedures