The concept of less invasive facelift, often referred to as mini-lifts, has become increasingly important in recent years. You may be considering facial rejuvenation procedures at an earlier age, not wanting to wait until the aging process is too apparent. Luckily, double board certified oculofacial plastic surgeon Dr. Brackup performs a mini-lift with less invasive techniques to address less advanced aging changes. If you are a candidate, the results can be as dramatic as more extensive procedures with significantly less downtime. The same procedures are frequently coupled with BOTOX® or hyaluronic acid fillers, to create the desired effect without a "surgical look." Our ultimate goal is to make our patients happy, and we will always recommend the best procedure that will give you your desired results. We will review all your options during a consultation.
Reviews
"My search was over after being referred to Dr. Brackup!!!. My son's wedding was coming up in August, 2016. My eyes were horrible .When I smiled you saw know eye's.  I met one surgeon that was scared to remove the lower bags. How would that look? Didn't make sense.  With Time running out by chance I when to a new hairdresser, that had her eyes done and look beautiful. Even though Dr. had a busy schedule,he made it a point to fit me in for June 28th. I was assured my eye's would look beautiful by August 20th. Dr. Brackup was right. I had Upper and lower procedures done. Dr. sculpted my eyes to compliment my high cheek bones. They are beautiful. At 60 years old I look twenty years younger!! Dr. Brackup and his entire staff were kind and honestly the best experience I ever had.  He is gifted with hands of gold. He only works from the neck up and is a oculoplastic surgeon. My confident's is through the roof. I walk with my head high for the first time in a very long time. Thank you, Dr. Brackup for setting this butterfly free!! Before pictures click on Rosemarie P. Thanks"
- R.P. /
Yelp /
Apr 06, 2017
"My experience with Dr Brackup was A plus! Dr. Brackup spent time with me to decribe my procedure and to answer all of my questions. The procedure went amazingly well . Dr Brackup reached out after the surgery and was available for all follow up questions. I highly recommend Dr. Brackjup and I wojuld definitely go to him again"
- Anonymous /
Healthgrades /
Apr 25, 2019
"Dr Brackup and Staff Are First Rate! - I'm now about seven weeks post surgery and I am thrilled with the results of my deep plane facelift.  After turning 60, it became clear that fillers were an ineffective waste of money to treat worsening jowls and sagging.  Tired of a losing battle with gravity, and feeling much younger than I was looking, I turned to Dr. Brackup after research on this site and others, and after meeting the doc and his team.  I was looking for three things in my cosmetic surgery provider:  (1) confidence in their caring and competency, including board certification; (2) assurance that the results would be natural; (3) transparency and expected accuracy in what to expect before, during and after the procedure.  I can say that Dr. Brackup and his staff have scored high on all three counts.  During the initial consultation, I never had the feeling that Dr Brackup or his staff tried to sell or suggest anything that needed "fixing," rather they responded in their professional judgment with the best treatment recommendations for what was bothering me. Once I selected Dr. Brackup, his office and surgery center provided the appropriate level of pre-op instruction.  Care the day of and following surgery was first rate, and I thought his affiliated surgery center and staff were terrific, too.  Best of all, I'm simply delighted with my new look (and the friends in whom I've confided have been effusively positive in their comments).  If you think you're ready to take the plunge, I can confidently recommend Dr. Brackup and his practice."
- G. /
RealSelf /
Oct 02, 2023
"Dr. Brackup and the staff are great. Everyone is very kind in the office and they make you feel comfortable about discussing whatever it is you're looking for. He will be very straight forward with you on your concerns of getting something done and not just agree to everything you want. This shows that he cares!"
- K.G. /
Yelp /
Sep 15, 2023
"I had upper/lower eyelid blepharoplasty with lower lid laser skin resurfacing. Everyone in the office is very professional and friendly. They are very prompt with your appointments, no unnecessary waiting. I just had my last follow up appointment yesterday and I am completely amazed and happy with results. The took the final picture and placed it next to the before picture and I was surprised how much of a difference there was. It was hard for me to honestly see it because I have been dealing with being told how tired I look, how unattractive I look and how angry I look due to the circles under my eyes since I was 15. I am 61 now so my brain is so conditioned to believe I look a certain way. Recovery was not bad and Dr Brackup and the staff were always available if I had any questions or needed to see them. Highly recommend. Also, they are truthful with you about the results you can expect based on you, your skin, your circumstances and expectations. "
- L.H. /
Healthgrades /
Aug 18, 2023
Previous
Next
How is a Mini-Lift Performed?
Some mini-lifts may be performed in our in-office surgical suite, while others will require monitored sedation in our accredited surgery facility. General anesthesia is not required. When undergoing a mini-facelift, a thin, small incision is made near the ears to lift the skin to a higher position. This significantly decreases the laxity of the skin around the mouth, jawline, and jowls. Our patients find that a mini-lift creates subtle improvements in the bottom half of their face that look both beautiful and natural. Additionally, recovery from a mini-facelift is easier than that of a traditional facelift due to its smaller incisions and less "structural work".
The S-Lift, as performed by Dr. Brackup, has been a major advancement for patients seeking facial enhancement at an earlier age. Essentially, the cheeks, jowls, and jawline can be lifted and repositioned with the same efficacy as a traditional facelift with a much smaller incision. The S-Lift gets its name from the fact that it is accomplished through an S-shaped incision around the ears. Just as in a facelift, the underlying facial muscles are tightened to achieve a long-lasting effect, as the cheeks and jowls are lifted and excess skin removed. We are now able to convert many patients who otherwise would require a SMAS or full facelift to the S-Lift procedure.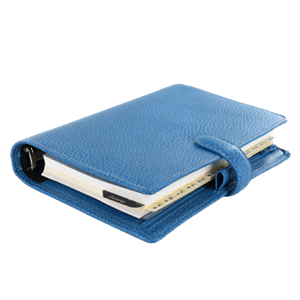 A Gorgeous, Youthful Face
Cosmetic facial surgery can turn back the hands of time for your face and give you a fresh appearance. Today, there are a wide variety of choices for surgery based on your unique concerns and goals. Our entire goal is to make you look younger but natural. For more information, we welcome you to call our office, Cosmetic Surgery Specialists, and schedule your consultation with Dr. Brackup.