The term "facelift" is actually a misnomer. A facelift addresses both lower face and neck aging. Many people think that a facelift will leave your face looking stretched and artificial, like you have just been through a wind tunnel. If this is your concept of the procedure, there is good news: techniques have come a long way in the last two decades; now taking a "layered" approach to restoring a youthful look to the face. These modern techniques are not designed to simply stretch the skin, but to tighten the interlacing network of connective tissues that joins the facial muscles beneath the skin. The result is a smoother, longer-lasting, and better rejuvenation, compared to old-style superficial skin tightening procedures. Double board-certified oculofacial plastic surgeon, Dr. Alan Brackup of Cosmetic Surgery Specialists in Bucks County, PA makes his goal in facelift surgery to produce a natural, revitalized appearance for our patients. We want YOU to still look like YOU- but dramatically better and more youthful. ?
Facelift Reviews
"My wife recently had a Facelift, and not only does she look amazing but the service that she received was FABULOUS. Dr. Brackup was patient during her consultation, answered all of her questions and did not pressure her into doing it. After visiting 10 surgeons we went with Dr. B and would suggest him to anyone that is looking for a facelift! Thanks Dr. B from Nick and Nicole!"
- N.D. /
Google /
Oct 24, 2014
"Best Decision I Ever Made - Langhorne, PA - This is a great doctor. He has a wonderful bedside manner, and is very comprehensive in delivering information about surgery, pre-op and post-op care. His surgical acumen is just outstanding; there is not any visible trace of having had a facelift and I had no discomfort after surgery."
- M. /
RealSelf /
Sep 27, 2013
"Looking Good at Fifty - Langhorne, PA - I was extremely nervous about getting a facelift although I knew that I wanted to have the procedure for more than a year. Dr. Brackup had come highly recommend so I took the first step. I never went to any other surgeon simply because I felt comfortable in his presence. Dr. Brackup was sincere, knowledgable, friendly and compassionate (not to mention experienced and reputable) I also was exceptionally pleased with the surgery center and the staff who prepared me for surgery and the nurse who attended to my needs after the surgery. Dr. Brackup and St. Mary's Hospital in Langhore, PA are in my opinion a 5 star class act!"
- J. /
RealSelf /
Jan 27, 2014
"Happy camper - Dr. Brackup performed a facelift on me about ten weeks ago and I'm thrilled with the result. It looks perfectly natural. I was starting too look like my grandmother and now I feel like myself again. It was almost pain-free and it healed much sooner than I had expected. His staff is wonderful and treated me like I was the most important person in the room. If I had to do it again I wouldn't go anywhere else."
- Anonymous /
Vitals /
Mar 26, 2012
"I'm 62 yrs old and about a year and a half ago I had a full facelift (neck too), both upper and lower eyes done and a brow lift and I couldn't be happier! The look is completely natural and refreshed and the downtime was minimal. I'm an analyst by training so I had researched every bad result possible but Dr. Brackup patiently and honestly addressed each concern and I breezed through the surgery. His staff is wonderful and Michelle practically held my hand the whole time.DR.Brackup did my college roommate's lift six yrs ago and she still looks great.Dr. Brackup takes great pride in his work and it really shows."
- Anonymous /
Vitals /
May 03, 2012
Previous
Next
The technique used during a facelift is dependent on the patient's level of laxity and desired outcome. We will let you know if you are a candidate for a less invasive approach, but most will require internal tissues, fat and skin to be manipulated. We will also explain to you the procedure in detail, including the level of invasiveness, placement of incisions, what layers of tissues will be corrected, and what risks may be associated with the surgery before moving forward. The procedure takes around 2.5 hours to complete and its one of our favorite things to do!
We often combine our facelifts with skin rejuvenation techniques such as laser resurfacing and chemical peels to achieve the most dramatic results. For patients with significant volume loss, fat transfer is also combined with the facelift to maximize contour improvement.
Ultimately, it is the surgeon performing the procedure, rather than an individual technique, that is most responsible for achieving natural, outstanding results.
Dr. Brackup performs the procedure under monitored sedation, at our fully accredited facility in Bucks County, PA, and you can go home the same day. General anesthesia is not required. It is normal to experience some bruising and swelling after the surgery, and patients will feel tightness as they heal. This subsides within a couple of weeks. Optimal results will be evident after several months. It is important that activities are limited for the following few weeks to help create a safe and quick healing. We will also provide you with a regimen of vitamins and supplements to take pre and post operatively to reduce the incidence of bruising and swelling. Sutures are removed after one week and you can wash your hair after 48 hours. We will review everything you need to know about your procedure with you in our office.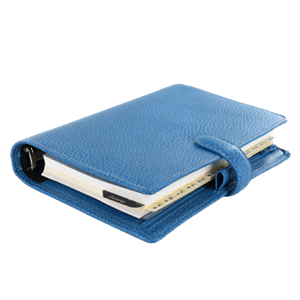 Plan Your Procedure
Procedure Recovery Location

Outpatient
Contact Us
Cosmetic surgery is constantly evolving and always finding ways to minimize the invasiveness of procedures. There are countless options that are considered less invasive than a facelift, including wrinkle relaxers such as BOTOX®, injectable fillers, microdermabrasion and chemical/laser peels. These alternatives aim to correct signs of aging such as wrinkles, as well as soften folds and contours. The effects offer short-term benefits, and are limited to the earliest signs of facial aging.
Immediately following a facelift procedure, the patient will feel a 'tightness' sensation. This is normal as the facial tissues, skin and muscle adjust to their new positions. It is important to choose a reputable facial plastic surgeon with years of experience in facial cosmetic surgery. A skilled surgeon with specialized training and expertise in facial surgery will create natural, smooth results that will last for years to come. Dr. Brackup focuses his practice on eye and facial plastic surgery.
A traditional facelift requires an incision in the hairline, along the inner edge of the ear and trailing back behind the ear into the hair. There is no hair loss or shaved for the procedure. The scars will be concealed and will be practically invisible to the naked eye. We will be happy to show you photos when you come in for your consultation.
The truth is there is no right age. A person should have a facelift when they feel that they are ready for it. For most people, the earlier the better. The key to success is early intervention. It is easier to correct a little sagging than a lot. Also, it helps us to prevent a person's appearance from aging prematurely, rather than trying to play catch-up.
Here's what we tell our patients. If you are happy with your appearance, it doesn't matter what age you are. You don't need a facelift. If the procedure is right for you, let's do it early enough so that we have the option of using the simplest and least invasive techniques to achieve your goal.
Our goal in facelift surgery is to produce a natural, revitalized appearance for our patients. We don't want people to walk up to them and say, "Who did your face?" We want them to say, "You look great. Have you lost weight?" A great facelift should be undetectable to your family and friends. Keep it your secret if you want to!
Related Procedures