The term "facelift" is actually a misnomer. A facelift addresses both lower face and neck aging. Many people think that a facelift will leave your face looking stretched and artificial, like you have just been through a wind tunnel. If this is your concept of the procedure, there is good news: techniques have come a long way in the last two decades. A facelift is a procedure that addresses aging of the lower 2/3 of the face and the neck. It was originally designed to just tighten the skin, but has progressed to a layered procedure, culminating in the technique known as the deep-plane facelift. Our approach to facial aging using this advanced facelift procedure is discussed below in our profile Q & A from Philadelphia Magazine's 2023 Top Docs issue.
The result is a smoother, longer-lasting, and better rejuvenation, compared to old-style superficial skin tightening procedures. Double board-certified oculofacial plastic surgeon, Dr. Alan Brackup of Cosmetic Surgery Specialists in Bucks County, PA makes his goal in facelift surgery to produce a natural, revitalized appearance for our patients. He is is one of only a handful of surgeons in our area performing this technique. As a double board-certified oculofacial plastic surgeon Dr. Brackup has advanced training in surgery of the eyes and face that allows him to achieve outstanding, long-lasting yet natural results. We want YOU to still look like YOU- but dramatically better and more youthful.
Facelift Reviews
"Dr. Brackup is a terrific plastic surgeon and runs a top notch office. I had a full facelift and laser done on my eyelids. These procedures are not without some recovery time but Dr. Brackup and staff are competent and supportive and offer whatever help you need along the way. I haven't seen a more efficient office and I'm in the medical field."
- N. /
Healthgrades /
Apr 10, 2023
"I am a 55-year-old male. My face was starting to get tired looking so I was seeking a facelift so I was talking to a friend of mine, who is a MD at Dinner so he went right on his phone and found Dr Alan Brackup I went to a Nother plastic surgeon in South Jersey. I was a little nervous of him I just did not feel comfortable. He gave me a price for a full facelift for $10,000. I thought that was kind of cheap so I went to Dr Brackup. his price was a little bit more but who cares it's your face and I was scared of getting the procedure after leaving the first plastic surgeon. I went to Dr Brackup. I felt very comfortable. His staff were so great I had the full deep plane facelift approximately three weeks ago after two weeks I was already back on the dating scene he made me so beautiful. Every day is a Christmas to me every day. I just look better and better and better I will never ever trust. Nobody after a job that Dr Brackup done for me. I already have friends making appointments. Don't be scared get it done if you are seeking a facelift from Dr Brackup. And his great staff. Love you guys, Stephen McDonald."
- S.M. /
Google /
Jun 02, 2023
"I just got back from my 1 week post- op appointment with Dr Brackup. I had a facelift and fully ablative CO2 laser done. I can't even begin to explain what an amazing experience it was from the time I made my appointment until today. Besides being extremely pleased with the work so far ( and I won't really be able to see true results for a while ) I found everyone in the office kind, knowledgeable and so willing to help in any way. I researched for months before I found Dr Brackup and drove 2 1/2 hours for my visits. He is an expert in his field with a wonderful demeanor. I would HIGHLY recommend Dr Brackup ands staff for any procedure you are looking to have done. He is worth a drive no matter where you come from."
- Anonymous /
Healthgrades /
Jun 23, 2023
"Happy with the results so far and it's only one week out - I just got back from my 1 week post-op appointment with Dr Brackup. I had a fully ablative CO2 laser and a facelift . I can't begin to express how pleased I am with the entire process from my first phone call through today. Dr Brackup's staff ( front desk , nurses) was so friendly , knowledgeable and always willing to help. I am so happy with the results so far and it's only one week out. I had researched for months before I decided on Dr Brackup and was so glad I found him . He is an expert in his field with a demeanor to make anyone feel comfortable. He was well worth the 2 1/2 hour drive . In my opinion it would be worth any drive or flight to be under his care. If you are considering any face work to be done you should definitely talk to Dr Brackup!!"
- B. /
RealSelf /
Jun 23, 2023
"Dr Brackup and Staff Are First Rate! - I'm now about seven weeks post surgery and I am thrilled with the results of my deep plane facelift.  After turning 60, it became clear that fillers were an ineffective waste of money to treat worsening jowls and sagging.  Tired of a losing battle with gravity, and feeling much younger than I was looking, I turned to Dr. Brackup after research on this site and others, and after meeting the doc and his team.  I was looking for three things in my cosmetic surgery provider:  (1) confidence in their caring and competency, including board certification; (2) assurance that the results would be natural; (3) transparency and expected accuracy in what to expect before, during and after the procedure.  I can say that Dr. Brackup and his staff have scored high on all three counts.  During the initial consultation, I never had the feeling that Dr Brackup or his staff tried to sell or suggest anything that needed "fixing," rather they responded in their professional judgment with the best treatment recommendations for what was bothering me. Once I selected Dr. Brackup, his office and surgery center provided the appropriate level of pre-op instruction.  Care the day of and following surgery was first rate, and I thought his affiliated surgery center and staff were terrific, too.  Best of all, I'm simply delighted with my new look (and the friends in whom I've confided have been effusively positive in their comments).  If you think you're ready to take the plunge, I can confidently recommend Dr. Brackup and his practice."
- G. /
RealSelf /
Oct 02, 2023
Previous
Next
The technique used during a facelift is dependent on the patient's level of laxity and desired outcome. We will let you know if you are a candidate for a less invasive approach, but most will require internal tissues, fat and skin to be manipulated. We will also explain to you the procedure in detail, including the level of invasiveness, placement of incisions, what layers of tissues will be corrected, and what risks may be associated with the surgery before moving forward. The procedure takes around 2.5 hours to complete and its one of our favorite things to do!
We often combine our facelifts with skin rejuvenation techniques such as laser resurfacing and chemical peels to achieve the most dramatic results. For patients with significant volume loss, fat transfer is also combined with the facelift to maximize contour improvement.
Ultimately, it is the surgeon performing the procedure, rather than an individual technique, that is most responsible for achieving natural, outstanding results.
Dr. Brackup performs the procedure under monitored sedation, at our fully accredited facility in Bucks County, PA, and you can go home the same day. General anesthesia is not required. It is normal to experience some bruising and swelling after the surgery, and patients will feel tightness as they heal. This subsides within a couple of weeks. Optimal results will be evident after several months. It is important that activities are limited for the following few weeks to help create a safe and quick healing. We will also provide you with a regimen of vitamins and supplements to take pre and post operatively to reduce the incidence of bruising and swelling. Sutures are removed after one week and you can wash your hair after 48 hours. We will review everything you need to know about your procedure with you in our office.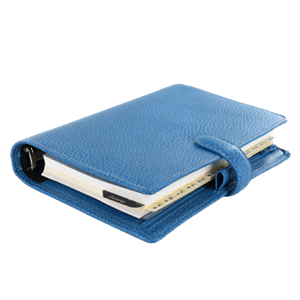 Plan Your Procedure
Procedure Recovery Location

Outpatient
Contact Us
Cosmetic surgery is constantly evolving and always finding ways to minimize the invasiveness of procedures. There are countless options that are considered less invasive than a facelift, including wrinkle relaxers such as BOTOX®, injectable fillers, microdermabrasion and chemical/laser peels. These alternatives aim to correct signs of aging such as wrinkles, as well as soften folds and contours. The effects offer short-term benefits, and are limited to the earliest signs of facial aging.
Immediately following a facelift procedure, the patient will feel a 'tightness' sensation. This is normal as the facial tissues, skin and muscle adjust to their new positions. It is important to choose a reputable facial plastic surgeon with years of experience in facial cosmetic surgery. A skilled surgeon with specialized training and expertise in facial surgery will create natural, smooth results that will last for years to come. Dr. Brackup focuses his practice on eye and facial plastic surgery.
A traditional facelift requires an incision in the hairline, along the inner edge of the ear and trailing back behind the ear into the hair. There is no hair loss or shaved for the procedure. The scars will be concealed and will be practically invisible to the naked eye. We will be happy to show you photos when you come in for your consultation.
The truth is there is no right age. A person should have a facelift when they feel that they are ready for it. For most people, the earlier the better. The key to success is early intervention. It is easier to correct a little sagging than a lot. Also, it helps us to prevent a person's appearance from aging prematurely, rather than trying to play catch-up.
Here's what we tell our patients. If you are happy with your appearance, it doesn't matter what age you are. You don't need a facelift. If the procedure is right for you, let's do it early enough so that we have the option of using the simplest and least invasive techniques to achieve your goal.
Our goal in facelift surgery is to produce a natural, revitalized appearance for our patients. We don't want people to walk up to them and say, "Who did your face?" We want them to say, "You look great. Have you lost weight?" A great facelift should be undetectable to your family and friends. Keep it your secret if you want to!
Related Procedures