Not everyone is ready for or needs a surgical procedure, which is why Cosmetic Surgery Specialists in Langhorne, Bucks County, PA offers "lunchtime" injections of BOTOX® or Dysport®, and fillers such as Restylane® and Juvéderm® that can be combined to create a dramatic improvement, sometimes known as a nonsurgical or liquid facelift. Using a mix of wrinkle relaxers (Botox, Dysport) and fillers (Restylane, Juvederm, etc.) that are tailored to each patient's needs, we can dramatically improve your appearance while still allowing you to return to work and activities right away. The immediate gratification of injectable facial sculpting is often the "pick-me-up" needed to remove years from your appearance. The advanced techniques of a liquid facelift utilize injectable sculpting products to fill in volume where it has been lost due to the aging process and reduce facial wrinkles. While not permanent, lasting results are achieved that can take years off your appearance and boost your confidence.
Reviews
"My search was over after being referred to Dr. Brackup!!!. My son's wedding was coming up in August, 2016. My eyes were horrible .When I smiled you saw know eye's.  I met one surgeon that was scared to remove the lower bags. How would that look? Didn't make sense.  With Time running out by chance I when to a new hairdresser, that had her eyes done and look beautiful. Even though Dr. had a busy schedule,he made it a point to fit me in for June 28th. I was assured my eye's would look beautiful by August 20th. Dr. Brackup was right. I had Upper and lower procedures done. Dr. sculpted my eyes to compliment my high cheek bones. They are beautiful. At 60 years old I look twenty years younger!! Dr. Brackup and his entire staff were kind and honestly the best experience I ever had.  He is gifted with hands of gold. He only works from the neck up and is a oculoplastic surgeon. My confident's is through the roof. I walk with my head high for the first time in a very long time. Thank you, Dr. Brackup for setting this butterfly free!! Before pictures click on Rosemarie P. Thanks"
- R.P. /
Yelp /
Apr 06, 2017
"My experience with Dr Brackup was A plus! Dr. Brackup spent time with me to decribe my procedure and to answer all of my questions. The procedure went amazingly well . Dr Brackup reached out after the surgery and was available for all follow up questions. I highly recommend Dr. Brackjup and I wojuld definitely go to him again"
- Anonymous /
Healthgrades /
Apr 25, 2019
"Dr Brackup and Staff Are First Rate! - I'm now about seven weeks post surgery and I am thrilled with the results of my deep plane facelift.  After turning 60, it became clear that fillers were an ineffective waste of money to treat worsening jowls and sagging.  Tired of a losing battle with gravity, and feeling much younger than I was looking, I turned to Dr. Brackup after research on this site and others, and after meeting the doc and his team.  I was looking for three things in my cosmetic surgery provider:  (1) confidence in their caring and competency, including board certification; (2) assurance that the results would be natural; (3) transparency and expected accuracy in what to expect before, during and after the procedure.  I can say that Dr. Brackup and his staff have scored high on all three counts.  During the initial consultation, I never had the feeling that Dr Brackup or his staff tried to sell or suggest anything that needed "fixing," rather they responded in their professional judgment with the best treatment recommendations for what was bothering me. Once I selected Dr. Brackup, his office and surgery center provided the appropriate level of pre-op instruction.  Care the day of and following surgery was first rate, and I thought his affiliated surgery center and staff were terrific, too.  Best of all, I'm simply delighted with my new look (and the friends in whom I've confided have been effusively positive in their comments).  If you think you're ready to take the plunge, I can confidently recommend Dr. Brackup and his practice."
- G. /
RealSelf /
Oct 02, 2023
"Dr. Brackup and the staff are great. Everyone is very kind in the office and they make you feel comfortable about discussing whatever it is you're looking for. He will be very straight forward with you on your concerns of getting something done and not just agree to everything you want. This shows that he cares!"
- K.G. /
Yelp /
Sep 15, 2023
"I had upper/lower eyelid blepharoplasty with lower lid laser skin resurfacing. Everyone in the office is very professional and friendly. They are very prompt with your appointments, no unnecessary waiting. I just had my last follow up appointment yesterday and I am completely amazed and happy with results. The took the final picture and placed it next to the before picture and I was surprised how much of a difference there was. It was hard for me to honestly see it because I have been dealing with being told how tired I look, how unattractive I look and how angry I look due to the circles under my eyes since I was 15. I am 61 now so my brain is so conditioned to believe I look a certain way. Recovery was not bad and Dr Brackup and the staff were always available if I had any questions or needed to see them. Highly recommend. Also, they are truthful with you about the results you can expect based on you, your skin, your circumstances and expectations. "
- L.H. /
Healthgrades /
Aug 18, 2023
Previous
Next
During/After the TREATMENT
A liquid face lift is a minimally invasive procedure which restores the contours of the face, while softening wrinkles and folds. These advanced techniques utilize injectable sculpting products to fill in volume where is has been lost due to the aging process. No trip to the operating room, no downtime, great results. While not permanent, for the right patient, lasting results are achieved. There may be swelling and redness on treated areas which will fade after a few hours to a few days.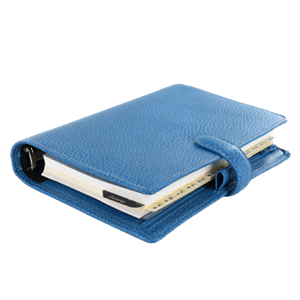 Plan Your Procedure
Procedure Recovery Location

Outpatient
Contact Us
All products used are approved by the Food and Drug Administration (FDA) and backed with comprehensive testing. Prior to treatment, details of each product will be discussed and reiterated in the treatment plan.
A liquid facelift is a combination of dermal fillers, such as Restylane and Juvéderm, as well as neurotoxins such as BOTOX or Dysport. These are injected directly into the areas that need reshaping, lifting and additional volume in order to reduce signs of aging. The combination of products can take years off the facial appearance. The results following a liquid facelift are temporary; however, depending on the products used, it can last from six months to two years.
It depends on how long the patient wishes to maintain the achieved facial enhancement. Muscle relaxants, such as BOTOX, normally only last up to four months. Dermal fillers can last anywhere from six months to two years. Injections are repeated when the practitioner and the patient feels it is necessary, which is usually around the time the visible signs of aging slowly reappear. Even though some consider this a "high maintenance" way to maintain a youthful appearance, many patients feel that this outweighs the risks of invasive procedures such as a traditional facelift. Let's discuss what works for you!
At the time of your consultation, we can discuss the pros and cons of the multiple products currently available. A liquid facelift significantly helps in reshaping and regaining youthful contours of the face. Skin irregularities such as age or sunspots may be corrected with additional treatments that target the upper layers of the skin. Chemical peels and laser treatments are some additional options to consider to achieve a more youthful appearance.
Related Procedures