Laser wrinkle reduction (also called laser skin resurfacing) and deep chemical peels are effective, long-lasting methods to reduce or eliminate the wrinkles that cause a prematurely-aged appearance, including "crow's feet" and "lipstick lines." Dr. Alan Brackup, a double board-certified oculofacial plastic surgeon, offers laser skin resurfacing treatments with the Coherent CO2 laser at Cosmetic Surgery Specialists in Bucks County, PA. The controlled injury created by the laser prompts the growth of new, younger-looking skin. The resurfacing also causes a realignment of the collagen structure of the skin, which increases skin elasticity to create a more supple look and feel. Before lasers were even developed, the use of chemical peels was introduced to provide the same desired outcomes with long lasting effects. Chemical peels date back to the time of the early Egyptians and have significantly enhanced cosmetic results since being modified over the years. Dr. Brackup has been using chemical peels since the 1980's with great results. He now frequently combines both lasers and peels together for the best of both worlds. He has also helped pioneer the use of lasers and chemical peels together with facial cosmetic surgery to achieve almost unbelievable results. Check out our video to learn more!
Deep Skin Rejuvenation Reviews
"Great Experience - I had an upper lid Blepharoplasty, mid face fat transfer and skin laser resurfacing. I could not be happier with the results. Dr Brackup did a fabulous job and was a pleasure to deal with. The office staff was very nice and friendly. This whole experience was easy and Im so happy!!"
- L. /
RealSelf /
Dec 21, 2018
"Start to finish: Professional and friendly.  But most important, results.  I went to Dr. Brackup for eyelid surgery to correct sagging eyelids (they were very bad) two weeks ago.  The outcome is better than I had hoped.  My eyes easily look 20 years younger; I am not being dramatic. The result is startling in the best way possible.  Care was taken to assure the scar line is natural and runs perfectly to where my eye naturally creases at the temple.  The recovery was easy and if you adhere to the post-op instructions, only a few days of real restrictions upon a regular return to your day.I had come to Dr. Brackup upon seeing a co-worker's eyes after she had a lid correction performed. I was impressed and felt that I was ready to consult with a professional regarding my issue. My consultation was not rushed, I felt totally informed. This is an easy surgery for a true professional but it was not brushed off as light and breezy.  He listened to me, asked several questions about what I wanted to achieve.  We agreed that day that I would schedule the surgery.   Two weeks later (and another visit go sign papers, obtain prescriptions, etc.) I had my surgery.  This took about 40 minutes as I had some laser resurfacing done beneath my eyes as well.  Stitches were removed after 6 days.  Easy and painless.Today I had my two-week follow up and cannot recommend this practice enough. Dr. B is amazing.  The staff are friendly, informative and caring.  Oh, and every appointment I have had Dr. Brackup has been on time.  This counts for a lot as far as I'm concerned.  It shows a respect for the patient.Go and have a consultation if you are considering surgery.  AND read his bio.  He's just great, has a heap of experience and knows what he's doing.  I found the cost to be very reasonable.  Everything is covered start to finish, this included all the pre-and post-op appointments and a bag with things you'll need pre-and post-surgery - supplements and ointments.  I'm so impressed.  I hope you will be as well."
- B.B. /
Yelp /
Dec 02, 2020
"I recently had lower eyelid blepharoplasy with laser skin resurfacing and I could not be happier with the results. Dr. Brackup is a skilled surgeon and the results he achieved exceeded my expectations. He is very personable and his staff is wonderful. I'm so glad I had this done and I no longer hear "you look tired"."
- Anonymous /
Healthgrades /
Dec 12, 2020
"Great Results —Dr. Brackup is a skilled surgeon - I recently had lower eyelid blepharoplasy with laser skin resurfacing and I could not be happier with the results. Dr. Brackup is a skilled surgeon and the results he achieved exceeded my expectations. He is very personable and his staff is wonderful. I'm so glad I had this done and I no longer hear "you look tired"."
- W. /
RealSelf /
Dec 11, 2020
"Stacey is the best!!! As a teenager I suffered with major acne issues. After being unsuccessful with numerous dermatologists and skin care lines, I decided to come see Stacey. With a few chemical peels and products recommended by Stacey I was finally acne free! I am now 25, still seeing Stacey, have a clear face, and never suffer from breakouts like I did in the past. Forever thankful for Stacey!!"
- J.S. /
Google /
Jan 22, 2022
Previous
Next
Laser skin resurfacing uses controlled light beams with high intensity to vaporize and remove the upper layer of the skin. When the damaged, superficial skin is removed, it gives way for new skin to grow, which masks the face with a new layer of epidermis. Any pain during the procedure is managed with local anesthesia and/or sedatives to help you relax. Laser skin resurfacing's advanced technology allows accurate targeting of smaller areas so the surrounding skin is not affected.
Deep Chemical Peels are applied to the skin and are designed to introduce a controlled injury to the skin to a specific depth. This is determined by Dr. Brackup. As the healing occurs there is an improvement in the skin's texture and appearance. Chemical Peels stimulate epidermal growth via collagen rejuvenation in the dermis, giving a tightened and more smooth effect. Chemical peels are classified by their depth of penetration. Mostly they can be divided into three categories which represents the level of injury. Dr Brackup applies the deep chemical peels (referenced here) and the nurses apply the medium and superficial peels (see SKIN procedures for more). As you would assume, the deeper the penetration of the peel, the greater the changes achieved.
As with most of our patients we recommend a combination of procedures to give you your desired results, and during your consultation we will review all your options with you.
Laser skin resurfacing and deep chemical peels are out-patient procedures. These procedures can be done in our office for smaller sections of the face, or in our accredited surgical facility when the entire face will be treated. If done in the office local anesthesia can be used to minimize discomfort. Dr. Brackup may also prescribe the patient a pain medication after the procedure. Since the epidermis is removed, the skin may appear red for several weeks. As it heals, crusting may be present. It is very important to follow our advice on skin care to prevent any scarring. It typically takes a week to 10 days before you can resume normal activities.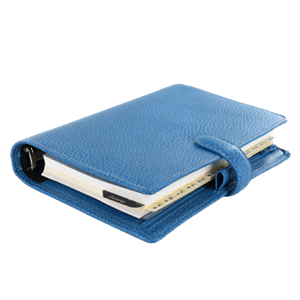 Plan Your Procedure
Procedure Recovery Location

Outpatient
Contact Us
LASER SKIN RESURFACING and deep chemical peels FAQS
Negative Effects on Skin?
Although the procedure will wear the skin surface away, there is a minimal risk of scarring, especially when post-treatment care is implemented. It is critical to find a reputable doctor with comprehensive experience with laser skin and chemical peel treatments. It's important for the surgeon to understand how different modalities affect different skin types. Experience is essential when applying these powerful tools, as we attempt to minimize potential complications.
Aside from the natural effects of aging, personal habits and environmental factors, results can be long lasting. Maintenance treatments may be considered as signs of aging get more and more significant over time.
Related Procedures