You have soft, smooth skin on your face; it's just hiding behind the rough, damaged top layer of skin. To remove the dead skin cells and reveal fresh, new skin, try a chemical peel at Cosmetic Surgery Specialists in Langhorne, Bucks County, PA. Dr. Alan Brackup, a double board-certified cosmetic surgeon and ophthalmologist offers medical-grade chemical peels that can address various skin problems, including fine lines, acne scars, spots, rough textures, wrinkles, and more. To get even more results, ask about getting a micropeel at Cosmetic Surgery Specialists. A micropeel is a combination of exfoliating the epidermis with either dermaplaning or microdermabrasion, followed by a mild chemical peel. The exfoliation primes the skin to allow a deeper penetration. This powerful combination yields smoother, healthier, and polished skin.
Chemical Peel Reviews
"Best Doctor and Staff - 100 percent amazing. Dr. Brackup is extremely calm,cool, and confident. He knows what he is doing, explains clearly what needs to be done, and I am thrilled with the results. I had a facelift and a strong chemical peel above my lip 4 months ago, and I look completely natural, not pulled too tight, and my-upper lip has no lines!!! I couldn't be happier with the results....I can't say eno..."
- H. /
RealSelf /
Sep 26, 2018
"Superb - I received a killer laser treatment and chemical peel from Dr Alan Brackup. I'm totally AMAZED and DELIGHTED at the results. I am 68 years older and my skin looks ten years younger. It wasn't fun but definitely would recommend to anyone who is not aging well and has several deep lines and wrinkles."
- J. /
RealSelf /
May 17, 2021
Previous
Next
Looking to take a milder approach to address facial redness, acne, and signs of aging? We also offer some unique acid solutions you can utilize for your specific skin concerns:
Glycolic Acid
Helps reduce the appearance of mild to moderate aging, targeting mild skin discolorations, fine lines/ wrinkles, and improves overall tone and brightness. Great option for those who are not interested in experiencing "down time" associated with other peels. Available in strengths from 20-70%.
Salicylic Acid
Helps to reduce the symptoms of oily, resistant and blemish-prone skin. Targets whiteheads, blackheads, and acne lesions, as well as hyperpigmentation and mild aging. Safe for all skin types!
Vitamin C Peels
This all-natural peel adds smoothness and tone to even the most sensitive skin. Vitamin C is essential to the formation of collagen, a protein which contributes to skin tone and resiliency. Vitamin C also combats free radicals created by sources such as ultraviolet sunlight which contribute to premature aging. This extremely gentle peel allows the skin to absorb a high concentration of Vitamin C, providing a smooth complexion and natural protection from free radicals.
Mandelic Acid Peels
This mild peel is great for those with rosacea, occasional/permanent redness, acne flare-ups and melasma maintenance. Minimizes photo-aging and mild hyperpigmentation. Good for those with sensitive skin.
Eye and Lip Peel
Our eye and lip peel with photo aging, fine lines and wrinkles around the eyes and lips, decreases appearance of dark circles, wrinkles, and coarse crow's feet.
Hand Peel
Having a hand peel helps reduce appearance of moderate hyperpigmentation, improves the appearance of fine lines, small scars and coarse wrinkles on the hands, and gives an immediate brightening effect!
Neck Peel
A neck peel will decrease appearance of fine lines and wrinkles, mild hyperpigmentation around neck and décolleté, improves firmness and elasticity.
Pyruvic Acid
Helps reduce appearance of large pores, fine lines, and "orange peel" textured skin. Great for penetrating oily/resistant skin, and softening the appearance of acne scars
Jessner's Solution
Provides a significant reduction in moderate hyperpigmentation, sun damage, aging and melasma. Also good for adult acne.
TCA 25%
This powerful peel tackles multiple issues with minimal "down time"! Provides an excellent reduction in the appearance of fine lines/wrinkles, photo-aging, moderate hyperpigmentation, acne scars and dullness.
Jessner's Solution + TCA 25%
Provides enhanced penetration of the TCA along with the added benefits of Jessner solution!
Help erase the effects of time! These superficial peels by SkinMedica® give you results with little to no downtime. Dramatic results are seen after a series of peels and noticeable improvements after only one peel. Reduce the visible signs of aging, achieve a healthier, more radiant and youthful appearance, enhance skin texture, and minimize the appearance of skin imperfections.
Illuminize Peel®
Instantly tighten and brighten! Get "Red Carpet" ready! The most superficial of the three, it enhances skin glow and radiance, while improving clarity, color, and skin texture.
Vitalize Peel®
For mild to moderate skin imperfections, the Vitalize peel helps to stimulate collagen production, improves pigmentation, acne and melasma! The skin appears healthier and more youthful. Mild to moderate peeling can begin approximately two days after the procedure and lasts 2-3 days.
Rejuvenize Peel®
The deepest of the three peels, for moderate to severe skin imperfections. The Rejuvenize Peel penetrates into the epidermis, substantially improving the appearance of the skin. Effective for sun damage, melasma, pigmentary changes and acne scarring. Moderate peeling beginning 2 days after the procedure and can last up to 5 days.
Are you looking for younger, healthier, more radiant skin? The VI Peel® is an exclusive medical-grade peel with the combination of TCA, phenol acid, Retin A, salicylic acid, Vitamin C, and a mineral blend producing superior results, helping to reverse the aging effects of sun damage and environmental factors. Highly effective in clearing acne and reducing melasma. Suitable for all skin types. Moderate peeling beginning 2 days after the procedure and can last up to 5 days.
VI Peel®
Improves skin tone, texture, and clarity, reduces or eliminates age spots, freckles, and hyper-pigmentation including melasma. It softens lines and wrinkles, clears acne conditions, reduces or eliminates acne scars, and stimulate the production of collagen for firmer, more youthful skin. For all skin types.
VI Peel Precision®
Precision is made from the same blend of ingredients as the VI Peel, but at a higher concentration. The Precision is 25% stronger. Excellent for treating stubborn hyperpigmentation, melasma, wrinkles, and actinic keratosis. For all skin types.
VI Peel Precision Plus®
A powerful booster and pad system made specifically to treat stubborn melasma and pigmentation. Retinoic Acid to trigger peeling and unclog the pores while boosting collagen and elastin. Vitamin C, a powerful antioxidant, to mitigate the damaging effects of UV exposure and remove toxins. Hydroquinone to lighten and inhibit pigmentation and melasma. Kojic Acid aids in fighting discoloration and brightens your complexion. Hydrocortisone to soothe and reduce redness.
VI Peel Purify®
VI Peel Purify is the most effective acne treatment available. Along with the ingredients in the VI Peel, the Purify contains benzoyl peroxide to help remove bacteria, clears pores and increases cellular turnover, salicylic acid neutralizes the bacteria and helps prevent further clogging, Vitamin C to remove toxins, and Kojic Acid to help brighten skin and reduce acne scars.
The chemical application for a peel follows similar steps. The only difference will be the type of acid solution used, the amount applied, and the period of time that it is left on the skin. Once the chemical reaches the target skin layers, a neutralizer will be applied to immediately stop the effects of the acid. Downtime depends on what kind of peel is done. There is no downtime for mild peels but for deep peels, patient will be in a healing process up to 14 days. After the treatment, it is important that the patient allow the peeling process to occur naturally and do not assist in peeling or pulling at the skin. It is also extremely important to avoid sun exposure for a period of time after the treatment.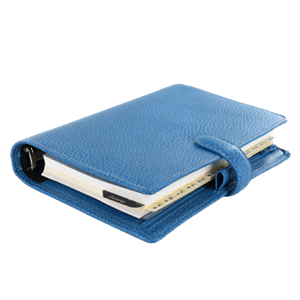 Plan Your Procedure
Procedure Recovery Location

Outpatient
Contact Us
Depending on the peel used, there may be some general discomfort. With the lighter peels, patients will feel some stinging but it goes away quickly with the use of a handheld fan. The peeling process itself does not cause any pain. Medium and deep peels are more painful, and thus skin medications and antibiotics may be used to assist with any discomfort.
Dermabrasion is a facial rejuvenation procedure that treats surface irregularities, giving the skin a softer appearance. Dermabrasion works in many ways similar to a chemical peel. The difference, is that dermabrasion use surgical tools (a rotating brush or shaving instrument) to remove the top layer of skin through a surgical scraping process. A chemical peel uses a caustic solution that is rubbed into the skin. Both techniques result in a brighter, smoother complexion.
There are many skin treatments to consider depending on the patient's aesthetic goals and skin condition. Chemical peels promote new skin regeneration and is best to treat skin irregularities. For facial conditions in which wrinkles are significant, a BOTOX® or injectable filler may be a better option. There are also a number of laser treatments to consider as well.
Related Procedures