Whether you're a lifelong tanner or you do your best to avoid the sun, you probably have some sun damage on your face, such as freckles and sun spots. Even among those without brown discolorations, some patients have telangiectasias or small red vessels on their face. Dr. Alan Brackup employs highly trained registered nurses to perform this laser, also known as a photofacial, to treat sun damage and other issues on the face, neck, chest, and hands. Cosmetic Surgery Specialists uses the Cynosure Palomar Icon system, which is a combination laser and optimized light platform. The Palomar Icon system diminishes and often completely resolves vascular lesions, pigment spots, and overall redness with minimal downtime. The laser energy breaks up skin irregularities while promoting new skin growth for long-term benefits. IPL photofacials can improve the tone of your skin for a smoother, rejuvenated appearance.
Reviews
"My search was over after being referred to Dr. Brackup!!!. My son's wedding was coming up in August, 2016. My eyes were horrible .When I smiled you saw know eye's.  I met one surgeon that was scared to remove the lower bags. How would that look? Didn't make sense.  With Time running out by chance I when to a new hairdresser, that had her eyes done and look beautiful. Even though Dr. had a busy schedule,he made it a point to fit me in for June 28th. I was assured my eye's would look beautiful by August 20th. Dr. Brackup was right. I had Upper and lower procedures done. Dr. sculpted my eyes to compliment my high cheek bones. They are beautiful. At 60 years old I look twenty years younger!! Dr. Brackup and his entire staff were kind and honestly the best experience I ever had.  He is gifted with hands of gold. He only works from the neck up and is a oculoplastic surgeon. My confident's is through the roof. I walk with my head high for the first time in a very long time. Thank you, Dr. Brackup for setting this butterfly free!! Before pictures click on Rosemarie P. Thanks"
- R.P. /
Yelp /
Apr 06, 2017
"My experience with Dr Brackup was A plus! Dr. Brackup spent time with me to decribe my procedure and to answer all of my questions. The procedure went amazingly well . Dr Brackup reached out after the surgery and was available for all follow up questions. I highly recommend Dr. Brackjup and I wojuld definitely go to him again"
- Anonymous /
Healthgrades /
Apr 25, 2019
"Younger and much more refreshed version of me - A few years ago I started researching an upper blepharoplasty. Once I found Dr. Brackup, I knew without a doubt I had the right doctor. I only needed to find the right timing. Fast forward a few years, I went to see him again for an upper bleph only, then asked to come back and discuss a lower bleph, then asked to come back in again to ask his opinion about an S Lift. He was kind, supportive and very willing to see me each time despite his busy schedule. At 45, I felt my face was suddenly aging quickly and I wanted to catch things before too long and make the most of it. I decided to do all three procedures and as scary as it was, it was the best decision I could have made. I still feel that way a year and a half later. Dr Brackup, his nurses (Michelle included), couldn't have made the process any easier for me and I never imagined I'd be this happy with my results. I look like myself only a younger and much more refreshed version of me. Dr. Brackup is known for creating a natural look and he achieved that. He was also able to even out my very uneven eyebrows with light Botox. When I went back in to see him for one of my follow ups and I asked about any other treatments, he very politely told me I don't need to do anything else. That's just one example showing that it's clear that his goal is what's best for the patient and not his bottom line. As it turns, out my neighbor went to him 10 years ago for surgery and my mother loved my results so much she had an upper bleph done too. He has a great reputation in the area there's no question as to why. I trust him implicitly and am now a patient for life. I can't imagine trusting anyone else."
- C. /
RealSelf /
Sep 08, 2022
"dr alan brackup is simply the best. he has done hair replacement surgery on me TWICE!!  my life has totally changed because of him and the best part is I have HAIR!!  it was so difficult to go thru this as I am fairly young and loosing your hair especially in the front and on top is not fun IT COULD BE LOTS WORSE BUT FOR ME THIS WAS NOT GOOD.   He and his staff were nothing but totally professional. easy to make appointments. staff always called back. dr brackup called me multiple times to check in after surgery. thank you so much for changing my life!"
- J.N. /
Yelp /
Sep 07, 2022
"Dr Brackup Is amazing. He has done hair replacement surgery on me TWICE!!!!!! I HAVE HAIR! He and his staff are so friendly and professional yet everyone is so down to earth and kind truly caring about you when you walk thru their doors. They take the time to explain things to you. They always call you back. I can't say enough kind things about them. They made my experience so much better than I ever imagined"
- J.N. /
Healthgrades /
Sep 07, 2022
Previous
Next
Photo rejuvenation is a noninvasive procedure. With IPL, the RN utilizes pulses of light strong enough to damage skin lesions and initiates a healing process that will start production of new skin tissues. Typically, cold gel is applied on the skin to help with any discomfort. If desired patients may use the Zimmer Cooler which provides a cold blast of air to ease any discomfort. The eyes are also protected from the intense light. The treatment lasts for roughly 30 minutes. Patients are able to return to their normal routine after a few hours.
Side effects are mild. Redness, swelling, and bruising are normal right after treatment. After a few days, crusting and darker brown patches may be present. Some patients will look like they have coffee grinds scattered on their face. It is important to not pick the skin as it is undergoing a normal process as it heals itself.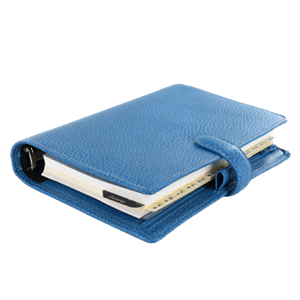 Plan Your Procedure
Procedure Recovery Location

Outpatient
Contact Us
IPL Photo Rejuvenation FAQs
Side effects are mild. Redness, swelling, bruising are normal right after treatment. After a few days, blisters and crusting and skin peeling may be present. The patient must not pick on the skin as it is undergoing a normal process as it heals itself.
It is recommended for patients who are scheduled for an IPL photo treatment to refrain from tanners and exposure to sun 1 month prior to schedule. There are also medications that must be avoided such as minocycline, tetracycline, doxycycline or Retin-A/Renova two weeks before the procedure. These precautions minimizes and risks of complications and reactions the laser light may cause. To help minimize bruising, patients may be asked not to take aspirin or ibuprofen for one week before the treatment.
Although patients will not be as sensitive to sun exposure as one might think after undergoing the IPL, going out under the sun must be a limited activity especially in between treatments. Sunblock must be regularly applied. This also helps in minimizing possible recurring skin issues like sun spots and wrinkles.
Several sessions of IPL may be required to treat the issues you have. They are spread across several months so the skin heals naturally in between treatments.
Related Procedures