Whether you're a lifelong tanner or you do your best to avoid the sun, you probably have some sun damage on your face, such as discoloration, sun spots, rough texture, and more. Double board-certified cosmetic surgeon and ophthalmologist, Dr. Alan Brackup performs intense pulsed light (IPL) treatments, also known as photofacials, to treat sun damage on the face, neck, chest, and hands. At Cosmetic Surgery Specialists in Langhorne, Bucks County, PA, Dr. Brackup uses the Cynosure Palomar Icon system, which is a combination laser and optimized light platform. The Palomar Icon system diminishes and often completely resolves vascular lesions, pigment spots, and overall redness with no downtime. The laser energy breaks up skin irregularities while promoting new skin growth for long-term benefits. IPL photofacials can improve the tone and texture of your skin for a smoother, rejuvenated appearance.
Reviews
"My search was over after being referred to Dr. Brackup!!!. My son's wedding was coming up in August, 2016. My eyes were horrible .When I smiled you saw know eye's.  I met one surgeon that was scared to remove the lower bags. How would that look? Didn't make sense.  With Time running out by chance I when to a new hairdresser, that had her eyes done and look beautiful. Even though Dr. had a busy schedule,he made it a point to fit me in for June 28th. I was assured my eye's would look beautiful by August 20th. Dr. Brackup was right. I had Upper and lower procedures done. Dr. sculpted my eyes to compliment my high cheek bones. They are beautiful. At 60 years old I look twenty years younger!! Dr. Brackup and his entire staff were kind and honestly the best experience I ever had.  He is gifted with hands of gold. He only works from the neck up and is a oculoplastic surgeon. My confident's is through the roof. I walk with my head high for the first time in a very long time. Thank you, Dr. Brackup for setting this butterfly free!! Before pictures click on Rosemarie P. Thanks"
- R.P. /
Yelp /
Apr 06, 2017
"My experience with Dr Brackup was A plus! Dr. Brackup spent time with me to decribe my procedure and to answer all of my questions. The procedure went amazingly well . Dr Brackup reached out after the surgery and was available for all follow up questions. I highly recommend Dr. Brackjup and I wojuld definitely go to him again"
- Anonymous /
Healthgrades /
Apr 25, 2019
"I had botox. He did a wonderful job. He was so kind and patient and graciously gave me referrals to other surgeons for other body concerns. His staff is lovely."
- H.S. /
Google /
Jul 08, 2021
"I'M BACK!! I Look Like Myself Again (And Not Grandma) - Unbelievable! I had had my upper eyes done years ago (they still look wonderful) but my jowls were drooping and I was beginning to look like my grandma so I booked a lower facelift with Dr Brackup. I knew him and his staff would give me the best advice and care. Nine weeks later, I look like I did years ago. I catch myself looking at myself in the mirror and saying " well there you are!" I can not say enough good things about Dr Brackup or his staff, especially Michele. If you want to find the true you again, Dr B can help."
- L. /
RealSelf /
Jul 06, 2021
"Mini Facelift and Brow Lift- He is the Best! - I cannot tell you how happy I am. After multiple chin surgeries to fix a botched chin surgery years ago, I had lagging skin. I researched the heck out of doctors and had 4 consults. I decided to go with Dr Brackup and thank God I did. He is patient, understanding, and thoughtful. He made me aware of the entire procedure and expectations. My results are exactly what I had hoped. Michelle, his nurse, is one of a kind. She sees patients in clinic with him so you get to know her, but she is also in surgery with him-which really made me feel at ease the day of my procedure. I'm only two weeks out, and I already feel like my old self again. I can't thank Dr Brackup enough."
- C. /
RealSelf /
Jun 28, 2021
Previous
Next
Photo rejuvenation is a noninvasive procedure. With IPL, the doctor utilizes pulses of light strong enough to damage skin lesions and initiates a healing process that will start production of new skin tissues. Typically, cold gel is applied on the skin to help with any discomfort. The eyes are also protected from the intense light. The treatment may only last less than 30 minutes as extended exposure to the laser may cause complications. Patients are able to return to their normal routine after a few hours.
Treatment can only last for 20 minutes or less depending on the skin condition. Several sessions are required spaced every 3 weeks. The results are gradual and optimal results may be seen after several months. There may be discomfort during treatment and pain may be present but tolerable – similar to a slight sting of a rubber band snap. After treatment, the skin may appear reddish with slight swelling and blotchiness. These normally disappears after a few hours. It is very important to adhere to doctor's post-treatment advise when it comes to care.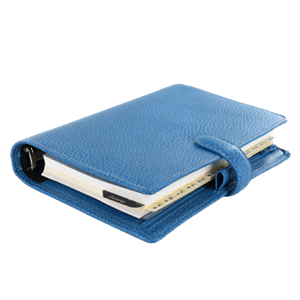 Plan Your Procedure
Procedure Recovery Location

Outpatient
Contact Us
IPL Photo Rejuvenation FAQs
Improvements are noticeable even after the initial treatment but optimal results may be evident after several months. The positive results of this laser treatment are gradual as the skin must be given time to heal to avoid any complications of an aggressive approach. There is no standard recovery time as patient's condition can greatly vary.
Side effects are mild. Redness, swelling, bruising are normal right after treatment. After a few days, blisters and crusting and skin peeling may be present. The patient must not pick on the skin as it is undergoing a normal process as it heals itself.
It is recommended for patients who are scheduled for an IPL photo treatment to refrain from tanners and exposure to sun 1 month prior to schedule. There are also medications that must be avoided such as minocycline, tetracycline, doxycycline or Retin-A/Renova a few weeks before schedule. These precautions minimizes and risks of complications and reactions the laser light may cause. To help prevent bruising and excessive swelling, patients may be required to take aspirin and ibuprofen 1 week before treatment.
Although patients will not be as sensitive to sun exposure as one might think after undergoing the IPL, going out under the sun must be a limited activity especially in between treatments. Doing so may significantly affect the outcome and may cause complications. Sunblock must be regularly applied. This also helps in minimizing possible recurring skin issues like sun spots, wrinkles and skin cancer.
A single session can't last more than 30 minutes as extended exposure to IPL may be risky to the patient. An aggressive approach may bring negative effects instead of correcting skin irregularities. Several sessions are spread in between at least weeks so the resurfacing is gradual and results are also longer term as the skin heals naturally.
Related Procedures