Our Procedures
Cosmetic Surgery Specialists
Cosmetic Surgery Specialists (CSS) offers a full spectrum of effective, safe, and state-of-the-art surgical and nonsurgical treatments in Langhorne, Bucks County, PA. Double board-certified cosmetic surgeon and ophthalmologist Dr. Alan Brackup offers a wide range of cosmetic and reconstructive plastic surgery procedures that are customized to meet the needs of each patient. Additionally, Dr. Brackup and his team have embraced laser technology by offering laser skin resurfacing, skin enhancement, skin tightening and lifting, as well as repair skin damage with minimal to no downtime so patients can enjoy their results. Our philosophy of patient care has allowed us to garner numerous "Best Plastic Surgeon"?awards, including Castle Connolly and Philadelphia Magazine Top Doctor selections, with patients flying in from around the world to enjoy the benefits of cosmetic surgeries and procedures.
Our Office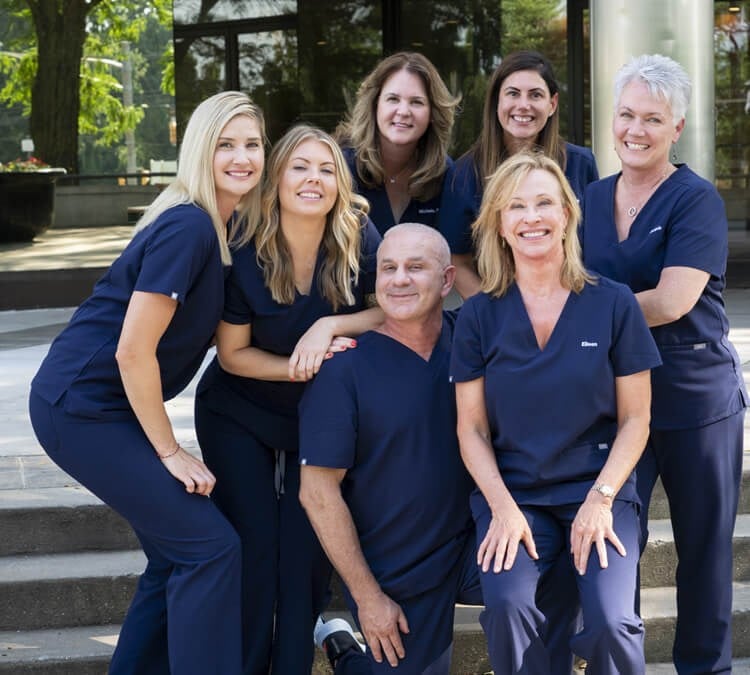 Reviews
My search was over after being referred to Dr. Brackup!!!. My son's wedding was coming up in August, 2016. My eyes were horrible .When I smiled you saw know eye's.  I met one surgeon that was scared to remove the lower bags. How would that look? Didn't make sense.  With Time running out by chance I when to a new hairdresser, that had her eyes done and look beautiful. Even though Dr. had a busy schedule,he made it a point to fit me in for June 28th. I was assured my eye's would look beautiful by August 20th. Dr. Brackup was right. I had Upper and lower procedures done. Dr. sculpted my eyes to compliment my high cheek bones. They are beautiful. At 60 years old I look twenty years younger!! Dr. Brackup and his entire staff were kind and honestly the best experience I ever had.  He is gifted with hands of gold. He only works from the neck up and is a oculoplastic surgeon. My confident's is through the roof. I walk with my head high for the first time in a very long time. Thank you, Dr. Brackup for setting this butterfly free!! Before pictures click on Rosemarie P. Thanks
My experience with Dr Brackup was A plus! Dr. Brackup spent time with me to decribe my procedure and to answer all of my questions. The procedure went amazingly well . Dr Brackup reached out after the surgery and was available for all follow up questions. I highly recommend Dr. Brackjup and I wojuld definitely go to him again
I had botox. He did a wonderful job. He was so kind and patient and graciously gave me referrals to other surgeons for other body concerns. His staff is lovely.
I'M BACK!! I Look Like Myself Again (And Not Grandma) - Unbelievable! I had had my upper eyes done years ago (they still look wonderful) but my jowls were drooping and I was beginning to look like my grandma so I booked a lower facelift with Dr Brackup. I knew him and his staff would give me the best advice and care. Nine weeks later, I look like I did years ago. I catch myself looking at myself in the mirror and saying " well there you are!" I can not say enough good things about Dr Brackup or his staff, especially Michele. If you want to find the true you again, Dr B can help.
Mini Facelift and Brow Lift- He is the Best! - I cannot tell you how happy I am. After multiple chin surgeries to fix a botched chin surgery years ago, I had lagging skin. I researched the heck out of doctors and had 4 consults. I decided to go with Dr Brackup and thank God I did. He is patient, understanding, and thoughtful. He made me aware of the entire procedure and expectations. My results are exactly what I had hoped. Michelle, his nurse, is one of a kind. She sees patients in clinic with him so you get to know her, but she is also in surgery with him-which really made me feel at ease the day of my procedure. I'm only two weeks out, and I already feel like my old self again. I can't thank Dr Brackup enough.
4.9
262 Total Reviews
Congrats are in order AGAIN for Dr. Alan B. Brackup
Castle Connolly has once again honored Dr. Brackup with inclusion in: Top Doctors, Philadelphia Metro Area 2021. Dr. Brackup is the only exclusive oculofacial plastic surgeon, in this area, to have been selected as one of America's Top Doctors by Castle Connolly, for 5 consecutive years.
The Castle Connolly physician-led research team reviews and screens all nominated physicians before selecting those regarded as the most outstanding healthcare providers to be Top Doctors. Physicians do not and cannot pay to be selected as a Castle Connolly Top Doctor
Philadelphia Magazine also recognized Dr. Brackup as one of their 2021 "Top Docs". His Q and A is featured in the magazine. Each year, Philadelphia Magazine compiles its Top Docs™ list of the region's best physicians. The Philadelphia region is a medical mecca, with world-renowned hospitals, medical schools and physicians. And this year, 2019, they presented their most comprehensive Top Doctors list ever.
If you choose to have a procedure performed by Dr. Brackup at Cosmetic Surgery Specialists, you can rest assured that it will be performed with the highest level of technical and artistic skill, coupled with a genuine concern for your safety and satisfaction.
Dr. Brackup