More than 50 million men and women in America are affected by hair loss. By the age of 35, 40% of men will have noticeable hair loss, while 65% of women will experience hair loss before the age of 60. A receding hair line, thinning hair and bald spots can significantly decrease your confidence and make you look older, but modern hair transplant surgery offers a great solution. At Cosmetic Surgery Specialists in Bucks County, PA, double board certified oculofacial plastic surgeon Dr. Alan Brackup offers both Follicular Unit Extraction (FUE) and Follicular Unit Transplantation (FUT) techniques. As a double-board certified cosmetic surgeon Dr. Brackup specializes in performing natural-looking hair transplant techniques that use your own hair to fill in receding, thin and bald spots so you can enjoy a fuller head of hair.
Reviews
"My search was over after being referred to Dr. Brackup!!!. My son's wedding was coming up in August, 2016. My eyes were horrible .When I smiled you saw know eye's.  I met one surgeon that was scared to remove the lower bags. How would that look? Didn't make sense.  With Time running out by chance I when to a new hairdresser, that had her eyes done and look beautiful. Even though Dr. had a busy schedule,he made it a point to fit me in for June 28th. I was assured my eye's would look beautiful by August 20th. Dr. Brackup was right. I had Upper and lower procedures done. Dr. sculpted my eyes to compliment my high cheek bones. They are beautiful. At 60 years old I look twenty years younger!! Dr. Brackup and his entire staff were kind and honestly the best experience I ever had.  He is gifted with hands of gold. He only works from the neck up and is a oculoplastic surgeon. My confident's is through the roof. I walk with my head high for the first time in a very long time. Thank you, Dr. Brackup for setting this butterfly free!! Before pictures click on Rosemarie P. Thanks"
- R.P. /
Yelp /
Apr 06, 2017
"My experience with Dr Brackup was A plus! Dr. Brackup spent time with me to decribe my procedure and to answer all of my questions. The procedure went amazingly well . Dr Brackup reached out after the surgery and was available for all follow up questions. I highly recommend Dr. Brackjup and I wojuld definitely go to him again"
- Anonymous /
Healthgrades /
Apr 25, 2019
"Younger and much more refreshed version of me - A few years ago I started researching an upper blepharoplasty. Once I found Dr. Brackup, I knew without a doubt I had the right doctor. I only needed to find the right timing. Fast forward a few years, I went to see him again for an upper bleph only, then asked to come back and discuss a lower bleph, then asked to come back in again to ask his opinion about an S Lift. He was kind, supportive and very willing to see me each time despite his busy schedule. At 45, I felt my face was suddenly aging quickly and I wanted to catch things before too long and make the most of it. I decided to do all three procedures and as scary as it was, it was the best decision I could have made. I still feel that way a year and a half later. Dr Brackup, his nurses (Michelle included), couldn't have made the process any easier for me and I never imagined I'd be this happy with my results. I look like myself only a younger and much more refreshed version of me. Dr. Brackup is known for creating a natural look and he achieved that. He was also able to even out my very uneven eyebrows with light Botox. When I went back in to see him for one of my follow ups and I asked about any other treatments, he very politely told me I don't need to do anything else. That's just one example showing that it's clear that his goal is what's best for the patient and not his bottom line. As it turns, out my neighbor went to him 10 years ago for surgery and my mother loved my results so much she had an upper bleph done too. He has a great reputation in the area there's no question as to why. I trust him implicitly and am now a patient for life. I can't imagine trusting anyone else."
- C. /
RealSelf /
Sep 08, 2022
"dr alan brackup is simply the best. he has done hair replacement surgery on me TWICE!!  my life has totally changed because of him and the best part is I have HAIR!!  it was so difficult to go thru this as I am fairly young and loosing your hair especially in the front and on top is not fun IT COULD BE LOTS WORSE BUT FOR ME THIS WAS NOT GOOD.   He and his staff were nothing but totally professional. easy to make appointments. staff always called back. dr brackup called me multiple times to check in after surgery. thank you so much for changing my life!"
- J.N. /
Yelp /
Sep 07, 2022
"Dr Brackup Is amazing. He has done hair replacement surgery on me TWICE!!!!!! I HAVE HAIR! He and his staff are so friendly and professional yet everyone is so down to earth and kind truly caring about you when you walk thru their doors. They take the time to explain things to you. They always call you back. I can't say enough kind things about them. They made my experience so much better than I ever imagined"
- J.N. /
Healthgrades /
Sep 07, 2022
Previous
Next
Hair transplantation is a process in which follicles are taken from an area where the hair is plentiful and placed in areas where hair loss has occurred. FUE quickly and painlessly removes the hair follicles from fuller areas of the head and implants them to balding areas. FUE slides out the graft smoothly, so there is no pulling or twisting, which can risk damaging the graft. Some patients may be better candidates for the FUT or strip hair transplant method. FUT removes and transplants several hair follicles at once. Dr. Brackup will discuss both techniques and recommend the better procedure designed for your hair loss.
During FUE, a knowledgeable technician grafts individual hair follicles from areas where you have minimal or no hair loss. These will then be transplanted into the areas of balding. A session can last up to 3-5 hours or more, depending on the amount of grafting to be done. The FUT procedure is done by removing a strip of hair and extracting multiple hair follicles at one time, the follicles are then split, and placed into areas of balding. Both procedures are done in our in-office surgical suite and patients can be given a medication to help them relax. Your scalp will be numbed for the procedure. After the procedure, it is normal to experience tenderness for the first few days. We will provide you with all your post-operative instructions prior to the procedure.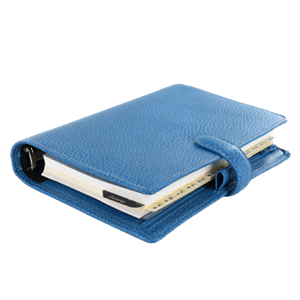 Plan Your Procedure
Procedure Recovery Location

Outpatient
Contact Us
Hair Transplant Surgery FAQs
The science behind hair grafting has been simplified over the years. Hair follicles are taken from areas of the scalp that are genetically programmed to continue to grow. Once the hair follicle has been implanted into the balding area, the grafted hair will stay in place for about 2 – 3 weeks before shedding. After shedding, the new growth will begin in 3 – 4 months; this is normal and an important part of the new hair growth process. After that time period, the hair will continue to grow normally and the results will look healthy and natural.
Gone are the days of unnatural, "doll's head" plug grafts. With the most modern techniques, we are able to create extremely natural hairlines. Also, if you like to keep your hair short, the FUE procedure leaves virtually undetectable scars.
There is no significant difference in hair growth or density using FUE or FUT (strip) techniques. There are advantages and disadvantages to each approach. In terms of the quality of results, hair growth will be evident from either FUE or FUT. We will discuss all possible options during the initial assessment.
During the initial consultation, the scalp will be assessed to make sure the patient is a candidate for hair transplant surgery. Candidates for hair restoration surgery are those individuals with hair loss that also have sufficient donor hair on areas of the scalp to transplant into balding areas. The best candidates are those men and women with only frontal or partial hair loss and with adequate donor hair.