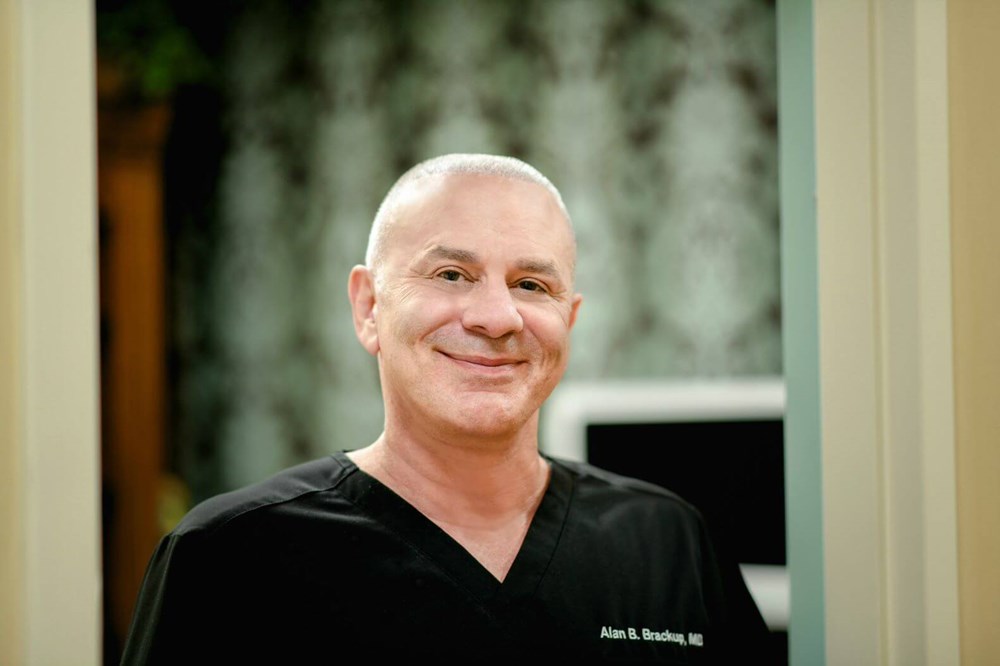 Alan B. Brackup, MD, FACS is a triple board-certified oculoplastic facial surgeon who leads Cosmetic Surgery Specialists in Langhorne, Bucks County, PA. Trained at Stanford University, Dr. Brackup was the first surgeon in the United States to be board-certified in cosmetic surgery (American Board of Cosmetic Surgery) and ophthalmology (American Board of Ophthalmology). He has been the recipient of multiple "Top Doctor" awards including Castle Connolly and Philadelphia Magazine, and is a frequently invited speaker at national plastic surgery meetings. Dr. Brackup's over 30 years of experience in the field provides him with a depth and breadth of knowledge to achieve the optimal results for his patients.
See Dr. Brackup's Q & A in Philadelphia Magazine's Top Doctors 2023 Here 2022/2021 Here 2020/2019 Here and 2018 Here
Along with his certifications in cosmetic surgery and ophthalmology, Dr. Brackup further enhanced his skill with a fellowship in oculofacial plastic surgery. This allows him to create beautiful, natural-looking results for his patients at Cosmetic Surgery Specialists. Together with his surgical training and skills, Dr. Brackup has embraced modern medical technology, equipping his Langhorne office with the latest nonsurgical cosmetic treatments. From nonsurgical body sculpting and skin tightening, Dr. Brackup helps his patients choose their best treatment plan, whether it is surgical, nonsurgical, or a combination of both.
Fellowship in Oculofacial Plastic Surgery at the University of Iowa Hospitals and Clinics
Residency in Ophthalmology with Honors at Stanford University Hospitals and Clinics
MD from Stanford University School of Medicine
AB in Biology, Summa cum Laude and Phi Beta Kappa from Lafayette College

Castle Connolly Top Doctors® 2022, 2021, 2020, 2019, 2018, 2017, 2016, 2015
Philadelphia Magazine Top Doctors 2022, 2021, 2020, 2019, 2018
Best of Bucks winner for Plastic Surgery by The Bucks County Courier Times
Best Plastic Surgeon in Bucks County by The Philadelphia Inquirer
RealSelf "Top Doctor"
Healthgrades Honor Roll
Multiple awards from Vitals, including Patients' Choice Award, On-Time Doctor Award, Compassionate Doctor Award, and more
Henry I. Baylis Cosmetic Surgery Award - American Society of Ophthalmic Plastic Surgery
John J. and Hazel Foster Award, Outstanding Research Project, Department of Ophthalmology, Stanford University Medical Center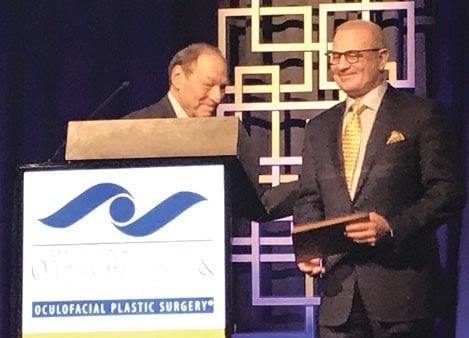 American Society of Ophthalmic Plastic and Reconstructive Surgery, Fellow
American Academy of Facial Plastic and Reconstructive Surgery, Fellow
American Academy of Cosmetic Surgery, Fellow
American Academy of Ophthalmology, Fellow
American College of Surgeons, Fellow
American Society for Laser Medicine & Surgery, Member
International Peeling Society, Member
International Society of Hair Restoration Surgery, Member
Pennsylvania State Athletic Commission, Medical Advisory Board, Governor-Appointed Chairman
Association of Professional Ringside Physicians, Member
Dr. Brackup is an Assistant Clinical Professor at the University of Pennsylvania School of Medicine in Philadelphia. He is an Associate Fellowship Director for the American Society of Ophthalmic Plastic and Reconstructive Surgery fellowships at the University of Pennsylvania and Albany Medical College. Dr. Brackup has also served as an instructor for both Allergan and Medicis brands, teaching advanced techniques of injectable rejuvenation using BOTOX, Juvéderm, Restylane and more. As an author of numerous articles and book chapters in the field of oculofacial cosmetic surgery, Dr. Brackup is a frequent invited lecturer at conferences around the world. He continues to be at the forefront of the field, actively pursuing technological advances in cosmetic and reconstructive surgery.
Ramesh S, Goldberg RA, Wulc AE, Brackup AB: Observations on the Tear Trough. Aesthetic Surgery Journal 40(9) 938-947, 2019
Harounian J, Wulc AE, Brackup AB, Ramesh S: Subtle Eyelid Retraction after Lower Blepharoplasty. Journal of Plastic Reconstructive and Aesthetic Surgery 72 (10): 1682-1687, 2019
Ramesh S, Goldberg RA, Wulc AE, Brackup AB: Objective Comparison of Nasojugal Fold Depth and Lower Eyelid Length After Fat Excision Versus Fat Transpositional Lower Blepharoplasty. Aesthetic Surgery Journal 39 (10):1048-1054, 2019
Brackup, A.B. and Abel, A.D.: Cosmetic Rejuvenation of the Lower Face and Neck. Oculoplastics and Orbit. Springer-Verlag, Berlin Heidelberg 2007
McCarty, M.L. and Brackup, A.B.: Minimal Incision Facelift Surgery. Ophthalmology Clinics of North America 18, 2005
Brackup, A.B.: Advances and Controversies in Face Lift Surgery. Current Opinion in Ophthalmology 14:253-259, 2003.
Brackup, A. B.: Combined Cervicofacial Rhytidectomy and Laser Skin Resurfacing. Ophthalmic Plastic and Reconstructive Surgery 18(1):24, 2002
Diniz, W, Shields C, Shields J, Gunduz K, Brackup A: Orbital Haemangiopericytoma Simulating an Intraocular Mass. British Journal of Ophthalmology 83(6):753, 1999.
Brackup, A. B.: Laser Rejuvenation of the Periorbital Region. In Laser Facial Rejuvenation. Revinter Ltd., Rio de Janeiro, Brazil, 1998.
Brackup, A. B.: Combined CO2 Laser Resurfacing and Skin Excision in Lower Lid Blepharoplasty. International Journal of Aesthetic and Restorative Surgery
5(1):38, 1997
Dr. Brackup serves as the Chairman of the Medical Board of the Pennsylvania State Athletic Commission. Appointed by the Governor, Dr. Brackup is responsible for medical policy as it relates to the combat sports of mixed martial arts and boxing in Pennsylvania. He has served as the ringside Physician for numerous boxing title events and Ultimate Fighting Championships, including the inaugural UFC event in 1993.
Blissfully married for 34 years, Alan and Eileen Brackup have 3 children: Robert, Julia, and Shane. Dr. Brackup is a lifelong practitioner of combat sports including Brazilian Jiu Jitsu, Burmese and French kick boxing, Western boxing, Judo and Japanese karate. A black belt in Brazilian Jiu-Jitsu, when not at the office or with family he can usually be found on the mats of the Ricardo Almeida BJJ Academy. A passionate skier, he also enjoys challenging himself on extreme ski terrain around the world and sharing his love of fine food and wine with friends.
Medical Privileges
Reviews
"My search was over after being referred to Dr. Brackup!!!. My son's wedding was coming up in August, 2016. My eyes were horrible .When I smiled you saw know eye's.  I met one surgeon that was scared to remove the lower bags. How would that look? Didn't make sense.  With Time running out by chance I when to a new hairdresser, that had her eyes done and look beautiful. Even though Dr. had a busy schedule,he made it a point to fit me in for June 28th. I was assured my eye's would look beautiful by August 20th. Dr. Brackup was right. I had Upper and lower procedures done. Dr. sculpted my eyes to compliment my high cheek bones. They are beautiful. At 60 years old I look twenty years younger!! Dr. Brackup and his entire staff were kind and honestly the best experience I ever had.  He is gifted with hands of gold. He only works from the neck up and is a oculoplastic surgeon. My confident's is through the roof. I walk with my head high for the first time in a very long time. Thank you, Dr. Brackup for setting this butterfly free!! Before pictures click on Rosemarie P. Thanks"
R.P.
Yelp
"My experience with Dr Brackup was A plus! Dr. Brackup spent time with me to decribe my procedure and to answer all of my questions. The procedure went amazingly well . Dr Brackup reached out after the surgery and was available for all follow up questions. I highly recommend Dr. Brackjup and I wojuld definitely go to him again"
Anonymous
Healthgrades
"I just got back from my 1week post-op appointment with Dr Brackup. I can't begin to explain how pleased I am with the entire experience from my first phone call until today. Although I won't be able to see the true results for a while, I am so impressed at 1 week out. His staff is so kind, knowledgeable and willing to help in any way. I had researched for months before I decided on Dr Brackup and drove 2 1/2 hours for my appointments. He was well worth any drive in my opinion .He is an expert in his field with a wonderful demeanor who could make anyone feel comfortable. If you are considering any type of face work to be done ,it is well worth your time to see Dr Brackup."
B.J.
Yelp
"I just got back from my 1 week post- op appointment with Dr Brackup. I had a facelift and fully ablative CO2 laser done. I can't even begin to explain what an amazing experience it was from the time I made my appointment until today. Besides being extremely pleased with the work so far ( and I won't really be able to see true results for a while ) I found everyone in the office kind, knowledgeable and so willing to help in any way. I researched for months before I found Dr Brackup and drove 2 1/2 hours for my visits. He is an expert in his field with a wonderful demeanor. I would HIGHLY recommend Dr Brackup ands staff for any procedure you are looking to have done. He is worth a drive no matter where you come from."
Anonymous
Healthgrades
Related Post