About Microneedling with PRP
Cosmetic Surgery Specialists is proud to offer microneedling, a treatment that punctures small holes in the skin on your neck, face, or torso to stimulate skin restoration. As an additional bonus, your platelet-rich plasma (PRP) may be administered to the same region to help cells heal and permit the skin to begin growing new cells. Both of these procedures together are usually known as the vampire facial and can decrease the appearance of wrinkles, scars, spots, large pores, along with other skin conditions. The feel of your skin may be significantly enhanced to look smoother and more even in tone without damaging the epidermis. If you'd like to find out more on microneedling with PRP procedure, schedule a private consult with board-certified cosmetic surgeon Dr. Alan Brackup at his office in Langhorne, PA.
Reviews
"My search was over after being referred to Dr. Brackup!!!. My son's wedding was coming up in August, 2016. My eyes were horrible .When I smiled you saw know eye's.  I met one surgeon that was scared to remove the lower bags. How would that look? Didn't make sense.  With Time running out by chance I when to a new hairdresser, that had her eyes done and look beautiful. Even though Dr. had a busy schedule,he made it a point to fit me in for June 28th. I was assured my eye's would look beautiful by August 20th. Dr. Brackup was right. I had Upper and lower procedures done. Dr. sculpted my eyes to compliment my high cheek bones. They are beautiful. At 60 years old I look twenty years younger!! Dr. Brackup and his entire staff were kind and honestly the best experience I ever had.  He is gifted with hands of gold. He only works from the neck up and is a oculoplastic surgeon. My confident's is through the roof. I walk with my head high for the first time in a very long time. Thank you, Dr. Brackup for setting this butterfly free!! Before pictures click on Rosemarie P. Thanks"
- R.P. /
Yelp /
Apr 06, 2017
"My experience with Dr Brackup was A plus! Dr. Brackup spent time with me to decribe my procedure and to answer all of my questions. The procedure went amazingly well . Dr Brackup reached out after the surgery and was available for all follow up questions. I highly recommend Dr. Brackjup and I wojuld definitely go to him again"
- Anonymous /
Healthgrades /
Apr 25, 2019
"I had botox. He did a wonderful job. He was so kind and patient and graciously gave me referrals to other surgeons for other body concerns. His staff is lovely."
- H.S. /
Google /
Jul 08, 2021
"I'M BACK!! I Look Like Myself Again (And Not Grandma) - Unbelievable! I had had my upper eyes done years ago (they still look wonderful) but my jowls were drooping and I was beginning to look like my grandma so I booked a lower facelift with Dr Brackup. I knew him and his staff would give me the best advice and care. Nine weeks later, I look like I did years ago. I catch myself looking at myself in the mirror and saying " well there you are!" I can not say enough good things about Dr Brackup or his staff, especially Michele. If you want to find the true you again, Dr B can help."
- L. /
RealSelf /
Jul 06, 2021
"Mini Facelift and Brow Lift- He is the Best! - I cannot tell you how happy I am. After multiple chin surgeries to fix a botched chin surgery years ago, I had lagging skin. I researched the heck out of doctors and had 4 consults. I decided to go with Dr Brackup and thank God I did. He is patient, understanding, and thoughtful. He made me aware of the entire procedure and expectations. My results are exactly what I had hoped. Michelle, his nurse, is one of a kind. She sees patients in clinic with him so you get to know her, but she is also in surgery with him-which really made me feel at ease the day of my procedure. I'm only two weeks out, and I already feel like my old self again. I can't thank Dr Brackup enough."
- C. /
RealSelf /
Jun 28, 2021
Previous
Next
The perfect candidate for microneedling with PRP is any individual seeking to alter the look or feel of the top layer of their skin. Uneven skin tone, dry skin, coarse texture, loose skin, age spots, acne, wrinkles, and scarring are skin conditions which may benefit from a microneedling with PRP therapy. This procedure may also be utilized to fight the effects of sun damage that might have caused the skin to have a rough feel or hyperpigmentation.
Before the microneedling portion of your session, a member of our team will take a sample of your blood for your PRP collection. The blood will then be transferred to our laboratory for the separation process during which the platelets and growth factors can be turned into PRP. For your microneedling therapy, Cosmetic Surgery Specialists employs innovative technology to create small micro-injuries in your skin. The tiny needles used won't harm your skin but instead, will help stimulate the creation of collagen. When the microneedling is done, the PRP serum will be placed on the epidermis to sink in. Once the PRP is completely absorbed, we'll clear away the serum and cleanse the skin.
After your procedure, you could encounter some normal side effects, such as swelling, bruising, and redness. Dr. Brackup recommends that patients avoid the use of makeup, do not cleanse with exfoliating face washes, or swim in pools for around three days following the session. Activities like this could expose the treatment area to strong bacteria and chemicals which may cause negative side effects. You also need to avoid exposure to the sun or use protective measures when planning to be outdoors. Full results are usually noticed within the first month as the skin works to repair and heal itself.
Frequently Asked Questions
How much does microneedling with PRP cost?
Microneedling with PRP treatments will be priced according to the size of the area(s) being treated. After your initial consultation with Dr. Brackup to develop your treatment plan based on your needs and concerns, the cost can be discussed. Cosmetic Surgery Specialists often offers discounts on packages of several treatments, like microneedling with PRP, as well as treatment specials. You can ask about these and payment methods we accept when you are scheduling your consultation.
How effective are microneedling with PRP treatments?
The results from microneedling with PRP treatments may not be visible right away, but the growth factors in the platelet-rich plasma serum will help to stimulate the growth of healthier, stronger skin. To get your best results, you may need to get several treatments initially and then maintenance sessions. Dr. Brackup will go over realistic expectations during your consultation so you know what to expect after your treatment.
How many microneedling with PRP treatments should I get?
Initially, you may want to schedule a series of treatments scheduled every few weeks. Depending on the starting condition of your skin and your specific concerns, Dr. Brackup will create a microneedling with PRP treatment plan that restores the health of your complexion. In between microneedling with PRP treatments, you may want to schedule a facial or other skin treatment to remove dead skin layers and nourish the new growth.
How often should I get microneedling with PRP treatments?
After an initial series of treatments, you may want to schedule maintenance microneedling with PRP sessions 2 – 4 times per year. This will vary based on the health of your skin and goals so Dr. Brackup will help you develop your unique microneedling with PRP treatment plan. He will be able to recommend how often you should get treatments so your complexion remains fresh.
Should I get microneedling with PRP or injectable wrinkle treatments?
While microneedling with PRP will provide long-term rejuvenation and strengthen the treated skin, injectable wrinkles treatments provide more immediate results. Depending on your goals, you may prefer microneedling with PRP alone or you may want to combine it with an injectable wrinkle treatment, like BOTOX, Juvéderm, or Restylane. During your consultation with Dr. Brackup, he will build your custom treatment plan to match all your needs and goals.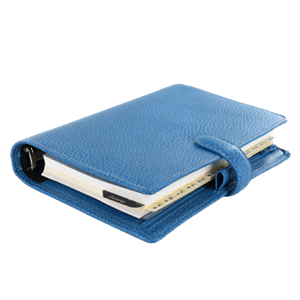 This microneedling procedure can be quite useful for people seeking to get back the youthful look and texture of the skin. Microneedling can help make skin appear smoother, younger, more luminous, and firmer. We urge patients to find out more about this therapy by speaking to a skilled member of our skin care team or by arranging an appointment at our Langhorne, PA practice today.