Whether brought on by genetics, age, hormones, health conditions, or from years of overstyling, hair thinning can be a cause of significant concern for a number of adults. With current advancements in research within the hair restoration industry, new procedures are being made to help fight the problem. Platelet-rich plasma (PRP) is a premier nonsurgical procedure for individuals that is showing remarkable effects in slowing, stopping, and reversing hair thinning. PRP therapy for the hair has shown promising results in individuals with alopecia areata or thinning eyebrows. Cosmetic Surgery Specialists is just one of a small number of practices to perform this revolutionary treatment in Langhorne, PA. By blending a strong solution of hair growth factors and bioactive proteins, Dr. Brackup or one of our experienced practitioners can help strengthen your hair, resulting in thicker, longer, healthy locks.
Reviews
"My search was over after being referred to Dr. Brackup!!!. My son's wedding was coming up in August, 2016. My eyes were horrible .When I smiled you saw know eye's.  I met one surgeon that was scared to remove the lower bags. How would that look? Didn't make sense.  With Time running out by chance I when to a new hairdresser, that had her eyes done and look beautiful. Even though Dr. had a busy schedule,he made it a point to fit me in for June 28th. I was assured my eye's would look beautiful by August 20th. Dr. Brackup was right. I had Upper and lower procedures done. Dr. sculpted my eyes to compliment my high cheek bones. They are beautiful. At 60 years old I look twenty years younger!! Dr. Brackup and his entire staff were kind and honestly the best experience I ever had.  He is gifted with hands of gold. He only works from the neck up and is a oculoplastic surgeon. My confident's is through the roof. I walk with my head high for the first time in a very long time. Thank you, Dr. Brackup for setting this butterfly free!! Before pictures click on Rosemarie P. Thanks"
- R.P. /
Yelp /
Apr 06, 2017
"My experience with Dr Brackup was A plus! Dr. Brackup spent time with me to decribe my procedure and to answer all of my questions. The procedure went amazingly well . Dr Brackup reached out after the surgery and was available for all follow up questions. I highly recommend Dr. Brackjup and I wojuld definitely go to him again"
- Anonymous /
Healthgrades /
Apr 25, 2019
"I had botox. He did a wonderful job. He was so kind and patient and graciously gave me referrals to other surgeons for other body concerns. His staff is lovely."
- H.S. /
Google /
Jul 08, 2021
"I'M BACK!! I Look Like Myself Again (And Not Grandma) - Unbelievable! I had had my upper eyes done years ago (they still look wonderful) but my jowls were drooping and I was beginning to look like my grandma so I booked a lower facelift with Dr Brackup. I knew him and his staff would give me the best advice and care. Nine weeks later, I look like I did years ago. I catch myself looking at myself in the mirror and saying " well there you are!" I can not say enough good things about Dr Brackup or his staff, especially Michele. If you want to find the true you again, Dr B can help."
- L. /
RealSelf /
Jul 06, 2021
"Mini Facelift and Brow Lift- He is the Best! - I cannot tell you how happy I am. After multiple chin surgeries to fix a botched chin surgery years ago, I had lagging skin. I researched the heck out of doctors and had 4 consults. I decided to go with Dr Brackup and thank God I did. He is patient, understanding, and thoughtful. He made me aware of the entire procedure and expectations. My results are exactly what I had hoped. Michelle, his nurse, is one of a kind. She sees patients in clinic with him so you get to know her, but she is also in surgery with him-which really made me feel at ease the day of my procedure. I'm only two weeks out, and I already feel like my old self again. I can't thank Dr Brackup enough."
- C. /
RealSelf /
Jun 28, 2021
Previous
Next
Any person struggling from hair thinning is potentially an excellent candidate for PRP hair therapy while patients with early hair loss typically yield the most favorable results. PRP is best suited for those with androgenic alopecia, an inherited type of hair loss that commonly presents on the top part of the head. For women, this can sometimes appear as a broadening part with regular hair density on the backside of the scalp. Those with parts of "poor quality" hair growth of the scalp with normally reacting hair follicles have the greatest results with PRP hair regrowth therapy. PRP will not regrow hair and if someone already has widespread balding, this therapy will not be a solution to bring back the hair.
A nonsurgical process, the PRP treatment starts with a 30-minute session, which includes withdrawing a small portion of your blood and putting it in a specialized machine, which circulates the blood at high speed to remove the platelets from the remainder of the blood elements. Once the PRP rich nutrient is ready, it will be placed in fine syringes for the injection process. During the PRP injection, the platelet-rich plasma is introduced into parts of your scalp that are thinning. The injection process takes just 15 short minutes. Once the PRP has been effectively injected into the scalp, we will cleanse the surface and give you post-care instructions. Our routine for nonsurgical management of baldness includes an initial therapy and maintenance therapies about every nine months to a year.
There's no recovery period necessary after this process with practically no limits or constraints. If anything, patients can develop some discoloration, minor swelling, and mild discomfort to the treated regions. These symptoms might last up to two days. While outcomes differ for every individual, aesthetic results are most often noticed approximately 4 – 6 months after the initial session and may continue to improve for as much as a complete year following therapy. PRP is an effective solution to help control hair loss, but to see optimal results, we recommend a series of 3 - 4 treatments spaced about a month apart. From there, we will assess the progress and discuss further treatments if needed. It's necessary to remember that PRP doesn't develop new hair follicles in places where you're already bald. It's utilized to reverse the miniaturization of hair follicles so they will create fuller, healthier, longer hair fibers.
Frequently Asked Questions
How much does PRP therapy for hair cost?
PRP therapy for the hair will vary in price, depending on many factors, including how many treatments you need and will continue to receive. During your consultation, we will create your PRP treatment plan to maximize your results. Then he can discuss the cost of your PRP therapy. He will also tell you which payment methods Cosmetic Surgery Specialists accepts.
Can PRP be combined with other hair treatments?
Yes. We will assess your scalp and level of hair loss and create an individualized, custom PRP therapy treatment plan for your unique needs. Many patients combine other treatments with PRP therapy, including topical medication that can be applied at home, oral medication, microneedling, and more. He will discuss his recommendations for what in-office treatments are best for your hair loss and any home products that might help between appointments.
How effective is PRP therapy at treating hair loss?
Depending on the degree of baldness or hair thinning, our team will discuss with you the outcomes you can realistically expect. The results of your PRP therapy will depend on the severity of your hair loss and how quickly it has been progressing. This will determine the number of treatments you will need. You should also remember to be patient with your results as it takes time for new hair growth to become visible after the PRP stimulates the process. PRP therapy is very helpful for stopping hair loss and slowly regenerating dormant follicles so they can begin to grow again.
Are the PRP injections painful?
We use a very fine needle to inject the PRP serum and most patients do not find this painful. If anything, they will feel a slight prick or sting but there is no significant discomfort with this treatment. Once the treatment is over, your scalp may remain numb or tingle for a few hours, but this will subside and normal sensation will return usually during the same day.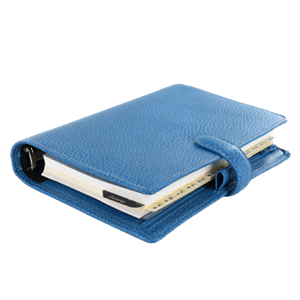 PRP treatment for the hair is a clinically proven treatment choice for men and women struggling with hair loss and trying to decide between hair loss solutions. At Cosmetic Surgery Specialists, we are proud to offer innovative solutions to efficiently address hair loss. To hear more about PRP treatment sessions, we ask you to contact our Langhorne, PA facility to learn more and schedule your hair assessment consultation.