Injectable wrinkle fillers (or dermal fillers) are often used to replenish lost facial volume. The face can lack volume for a number of reasons, but weight loss and age are commonly to blame. This treatment works by injecting the filler under the surface of the skin to fill in the areas that appear sunken or hollow. Hyaluronic acid dermal fillers are a promising, nonsurgical option for Langhorne, PA women and men wanting to smooth fine lines and wrinkles while lifting sagging skin for a more youthful appearance. Injectable dermal fillers can also be used to increase volume in the cheeks and lips. There are many different types of fillers, including Juvéderm® and Restylane®, that can help meet your goals and expectations. To decide which injectable fillers are recommended for you, we invite you to visit Cosmetic Surgery Specialists in Langhorne, Bucks County, PA for a consultation with Dr. Alan Brackup, a double board-certified cosmetic surgeon and ophthalmologist with training in oculofacial plastic surgery.
Hyaluronic Acid Fillers Reviews
"Love Juvederm Under my Eyes - Langhorne, PA - I cannot say enough about the way the employees treat me in Dr. Brackup's office. His front administrative staff is welcoming, accommodating and beyond nice. His nurses are warm, knowledgeable and make you feel extremely comfortable whether its your first time in the office or you've been a patient for 10 years! Dr. Brackup is professional and caring and always goes out of his way to please his patients, not to mention his knowledge and expertise with injectables! I would HIGHLY RECOMMEND THIS OFFICE TO ANYONE WHO LIVES IN THIS AREA."
- L. /
RealSelf /
Jul 26, 2013
"65 Years Old, Injectables - Newtown, PA - I have been seeing Dr. B for a few months. I have to say, in all honesty, that he KNOWS what he is doing as far as injections (restylane, botox, juvederm). I have had other Drs. inject me, but they never really got it like Dr. B. He reshaped my crooked lips, and injected me with botox & later restylane for frown lines. It takes a special skill to inject filler b/t the eyes, and you have to be careful. Not, with Dr. B. He is a true artist and someone whom I feel safe with. The staff is also very nice."
- T. /
RealSelf /
Sep 14, 2015
"A Gifted Sergeon! - Newtown, PA - Dr Brackup and his staff are the most compassionate and caring professionals that I have ever come in contact with in the medical field. As a professional, I must admit that their office is responsive and extremely attentive to your every need. Dr Brackup is an exceptional surgeon whose work is truly artistic. He is without a doubt, a gifted cosmetic surgeon who deeply cares for his patients, listens to their concerns and guides them to the appropriate treatments to accomplish their intended results. His work is incredibly superb, giving you a natural look. If you are thinking of anything from fillers and Botox to reconstructive, I would highly recommend Dr Brackup. As a patient, I have the utmost confidence and implicit trust in his work as a talented surgeon and would never go elsewhere."
- M. /
RealSelf /
Apr 27, 2016
"Best Decision I Ever Made - Langhorne, PA - I was hating the way I looked but I didn't want to start with injections and fillers, etc.I had seen Dr. Brackup's results on a friend and chose him without thinking twice. I could not be happier. I DO NOT look surgical at all, which was my biggest fear! Even when I tell people I did have surgery, they're not sure I am telling the truth! I LOVE the results.His office and staff are just as wonderful."
- S. /
RealSelf /
Jul 18, 2016
"He's the BEST! - I LOVE Dr. Brackup!!I go to him for fillers and he is truly the very best! I had gone to others before him and they were highly acclaimed - Dr. Brackup is better! He also is so nice and caring and he takes his time with you. He's a true artist and I would highly recommend him to everyone!"
- Anonymous /
Vitals /
May 01, 2012
Previous
Next
Juvéderm® Vollure™ and XC
One of the most popular injectable dermal fillers, Juvéderm Vollure and XC, treats moderate to severe lines and wrinkles on the face. Vollure and XC are proven to be safe, effective, and provides results that can last up to one year. Vollure and XC are made with hyaluronic acid, which stimulates the natural production of collagen and elastin in the skin for long-term benefits.
One of the newest products in the Juvéderm family of injectable fillers, Volbella XC restores volume to the lips. Using the safe VYCROSS® filler technology found in most Allergan™ products, Volbella adds temporary volume to the upper and lower lips for a full appearance with fewer lines and wrinkles in and around the lips.
Juvéderm Voluma® and Ultra XC
The Juvéderm family of injectables includes Voluma XC and Ultra XC, which are specifically made to restore volume to the cheeks and lips. The hyaluronic-acid based gel in Voluma and Ultra XC can be safely injected into the apples of the cheeks and the lips for temporary lift and fullness that also eliminates many of the fine lines and wrinkles in nearby areas.
Restylane Lyft and Restylane Silk are used to temporarily plump the skin. Both Restylane Lyft and Silk have a hyaluronic acid-based gel that can be used in several areas of the face, including the lips and cheeks, to add youthful volume while reducing fine lines and wrinkles.
Restylane® Defyne and Refyne
Two of the newest formulas from the popular Restylane family of hyaluronic acid fillers, Defyne and Refyne, treat early signs of aging. Using XpresHAn Technology™, the flexible gel formula of flexible Defyne and Refyne are designed to treat moderate to deep wrinkles, like laugh lines, nasolabial folds, and marionette lines for a refreshed, natural-looking appearance.
During/After the Procedure
Injectable fillers are performed in our office with the use of local anesthetic creams if necessary. Causing minimal discomfort, you will only feel a prick from the injection. The substance will be injected gradually in layers to ensure your results are even and look natural. Sometimes it may take more than one full syringe depending on how much volume or lift is needed. You may have some swelling, bruising, or redness in the treated area(s), but this usually subsides after a few days. You should be able to return to a normal routine a few hours after treatment.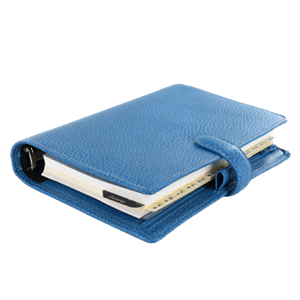 Plan Your Procedure
Procedure Recovery Location

Out-Patient
Contact Us
All dermal fillers are FDA approved, meaning they have passed comprehensive testing to prove that the product is safe and effective to use. The majority of fillers are made with a natural substance so if the result is not as the patient desired, the good advantage is that the filler, at some point, will be reabsorbed by the body and the results are temporary.
You will need to get more injections if you want to sustain your results. Hyaluronic acid fillers are absorbed by the body in an average of 6 – 12 months. When this happens, there will be a loss of volume similar to the condition prior to treatment. During your consultation, Dr. Brackup will discuss how often you should schedule appointments for maintenance injections.
While BOTOX is very popular, whether it is better than an injectable filler depends on your needs and goals. BOTOX is a wrinkle relaxer, which stops facial muscles from contracting and creating dynamic wrinkles. Hyaluronic acid fillers work best to correct static wrinkles and to add volume. Today, many patients combine a wrinkle relaxer, like BOTOX, with an injectable filler. Some include other treatments such as chemical peels and laser treatments, which essentially provides the patient with a "liquid facelift."
Related Procedures
Related Post